Zenande Mfenyane gave birth to a baby Girl few months ago. Sometime near the end of her pregnancy, Zenande was trending on Twitter for insulting the woman who was trying to console her regarding the comments made by Twitter community about one of her photos.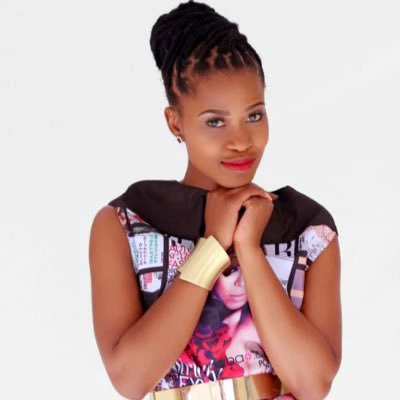 Zenande might have landed herself on another situation where she might be the talk of the Town after she made unxepected and unwelcoming comments about helpers (nannys). Zenande wrote on Twitter that Helpers can be exhausting. Even though there's one person who seemed to share a similar view with Zenande but the rest of the Tweeps were really not happy about that comment.
The person who shared a view with her said, "Had a helper who was looking after my 4 months old son . She would tell me at 9 pm. @Zenande_Mcfen that milk is finished or nappies 1 day I asked her why engatsho before ziphele so that we buy them wathi I am the mother I should also check ."
They did not go easy on her as well but most of the words were being thrown to Zenande Mfenyane who had the guts to say what she said knowing very well that she is a public figure and a favourite of many.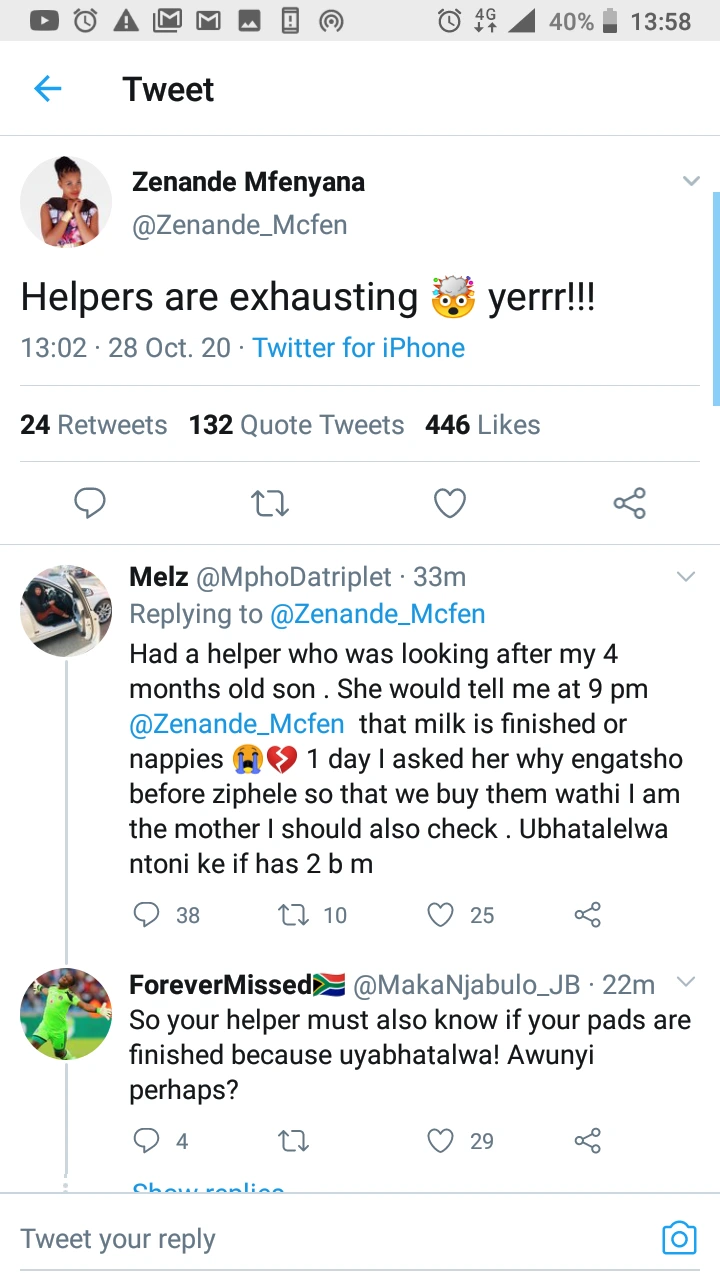 See the rest of the comments