Natasha Thahane is famously known for her role she played on skeem saam as Enhle, Thabo Maputla's girlfriend. The pair met at varsity and caught each other's attention. Then from Skeem saam he moved to act at The Queen as Jerry Maake's daughter who was living overseas. She also appeared on a show called Lockdown on Mzansi magic and recently scored a role on a show called Blood and water on Netflix.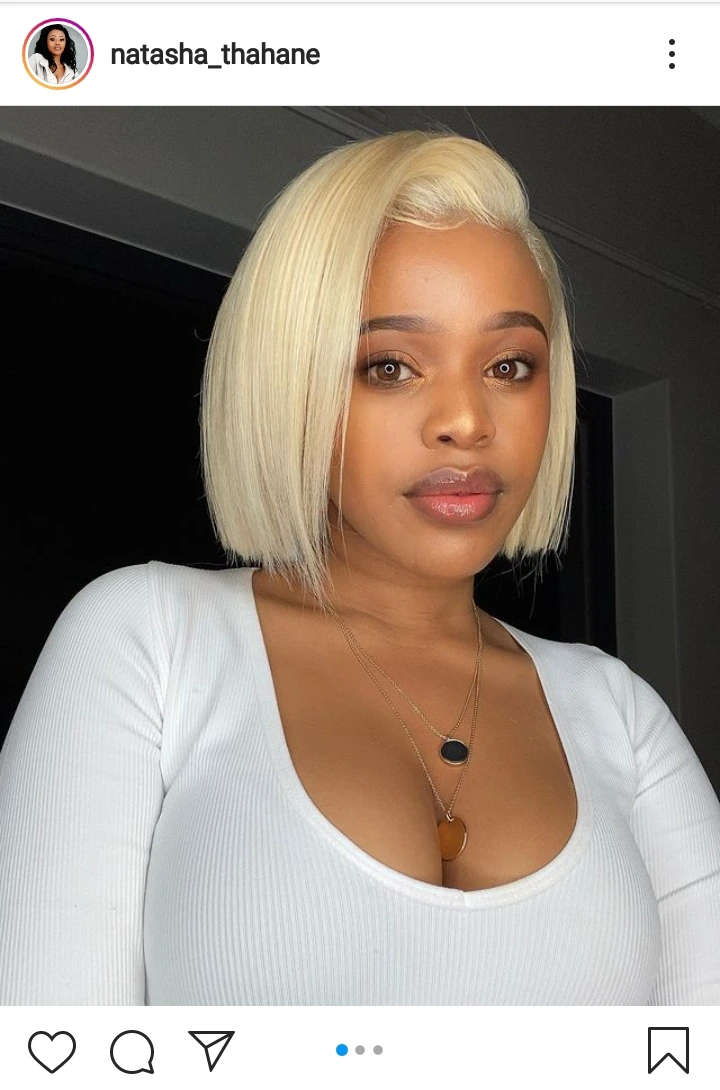 Screenshot cred: Instagram
Natasha is an international known actress. She is also one of the gorgeous looking women in South Africa, ever since her appearance on skeem saam many people were drawn to her because of her beautiful looks. Besides her many talents and beautiful looks, Natasha is also adored for the beauty of her heart. She is the most kind hearted person, and people can attest to that.
Screenshot cred: Instagram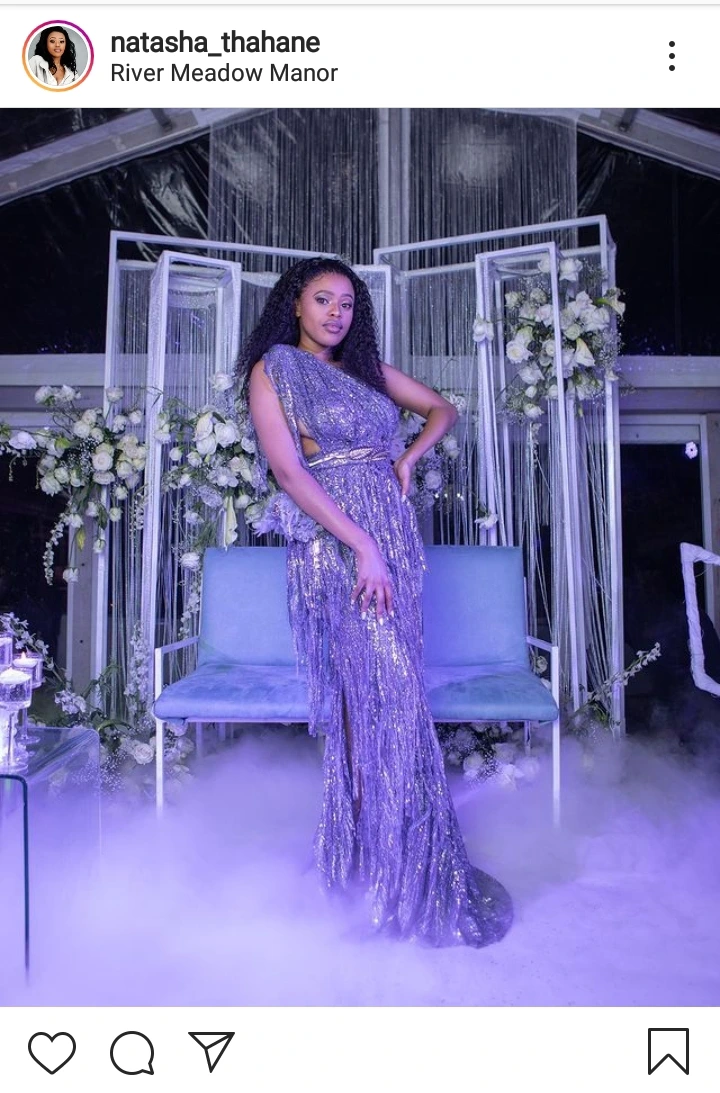 Recently there was a young lad on twitter who calls himself Cellular on twitter. Cellular is well known for his ability to be everywhere on twitter at the same time. There is no post he skips, he always interacts with people on the TL. You'd find out that the Tweet was posted min ago and when you open it, you'll find that he has already commented on the post. This is what made him famous on twitter for his ability to interact with many people at the same time.
Screenshot cred: Twitter
When he finally got his fame, Cellular started showing interest in Natasha Thahane. At first it was by complimenting her and sharing her pictures whenever she posted. He went as far as standing up for her whenever people wanted to bully her. In his head he was in a relationship with Natasha, and the queen herself also played along and called him his husband.
Natasha threw a birthday and an after party where she invited Cellular to come celebrate with her. Cellular was spotted among the guests at that party, although he looked shy on the video Natasha posted of himself he was just grateful that he got invited there. People then started bullying her for the size of this head and how he was too forward on social media but quiet in real life. They trolled him for a week, and the gentleman didn't mind a bit.
Screenshot cred: Instagram
He continued showing his desire to Natasha, and people started fearing that he was taking too far and as a result he should slow down. But of course it was too late, Natasha already grew tired of his obsession toward her and found a way to express it. Cellular had posted a pic of Natasha and photoshopped her t-shirt and put his face there. Natasha then shared the picture with a caption that says " Some Things deserve a full-stop even in the middle of a sentence. We get it. You can stop now.