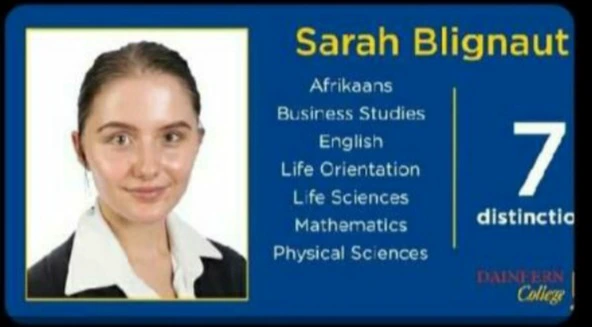 Many people have been waiting for the 2020 matric results to come out for the matriculants.well finally the results are out and here we have some top students who managed to bag 7 distinctions.
Ladies and gentlemen 2020 was not easy as the world was facing the Corvid 19 pandemic. and many students had to be at home for the period of six months. and some of them did not even manage to pass matric because of the unforeseen Circumstance of the covid-19, however in those tough times there were other students who were pushing themselves and doing anything and everything in their power to make sure that they get the best results for their matric.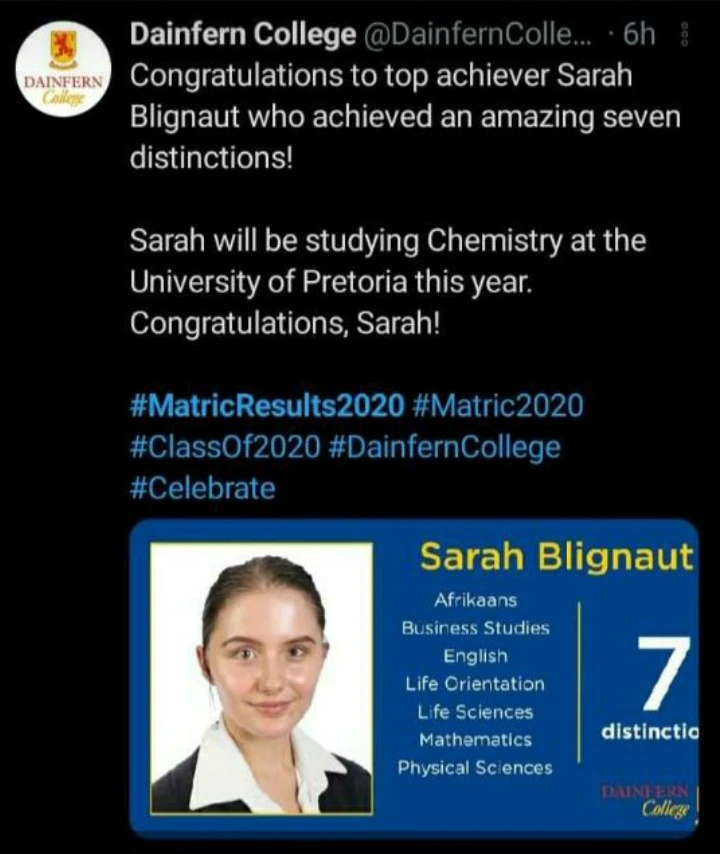 The above picture is a picture of Sarah Black Blignaut who was a student and she managed to acquire 7 distinctions and she is regarded as the top student in South Africa in 2021 matric congratulations to her and also we congratulate other matriculants who managed to pass their matric with flying colours like this one.