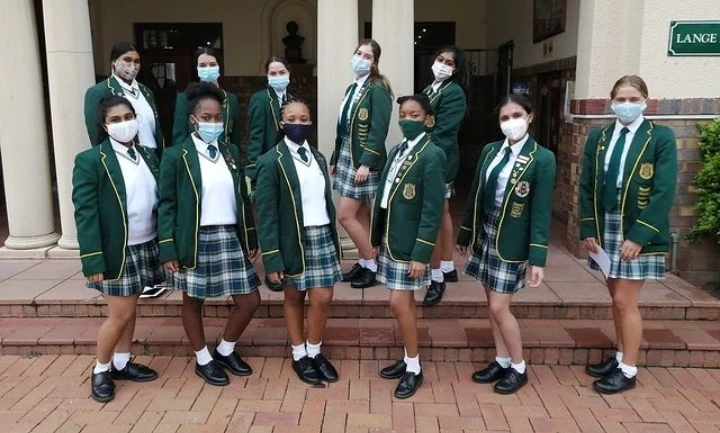 Its great news for Kingsmead College yet again as it is in celebration over their pass rate .It is highlighted that the college realised a 100 percent pass rate in their 2020 National Senior Certificate results.
This outcome is a welcome development considering the fact that the 2020 academic year was full of ups and downs.
Lisa Palmer , who is the head of the College sent a congratulatory message to her class of 2020 for a job well done.
She congratulated them for the outstanding results in the National Senior Certificate results which according to her showed commitment, determination and hard work despite the hardships that characterized the 2020 academic year.
She went on and described the 2020 class as being so unique and having the ability to positively impact the world.Lisa added that as the college, they are proud of what each individual student achieved under their roof.
She went on at showed her gratitude towards the teachers who worked so hard in shaping the learners into what they are .
She thanked the educators in preparing them to achieve what they individually achieved despite going through a challenging year.Lisa went on and wished her 2020 class all the best in everything that they will decide to do in their future.
Considering the ups and downs that characterized the 2020 academic year , its a great achievement getting a 100 percent pass rate.
The female student by the name of Alexa Lipchin is reported to be the learner who had the best results in terms of the matric exams.
The school proudly highlighted that she got the ten out of ten Distinctions. She was described as a student who was driven by the passion to learn and whose talent drove her towards getting what she deserved.
Alexa was described as a student who is generous and passionate about giving back to the community She was described as being someone with a good heart and loving to help the less privileged members of the society.
The college described her character as having a hand in pushing her to work hard and achieve amazing results.
The college was proud to reveal the plans of their most outstanding student. It was shared that the learner has plans of continuing with her studies and studying medicine next her.
She intends to study at the University of Witwatersrand. However,another student who was outstanding is Meghna Batohi.
Maghna Batohi is reported to have got eight (8) Distinctions .She was described by the school as being an important student who is hardworking .
She was described by the Kingsmead College as being a humble person who is respectful.In accordance to her school , Maghna has plans to study Actuarial Science at the University of Cape Town.