The past two years have been momentous for media personality and socialite extraordinaire Somizi Mhlongo.
There's the fallout from his marriage to Mohale Motaung and subsequent divorce amid claims of domestic violence, and the death of his actress mom Mary Mhlongo, but that hasn't held Somizi back.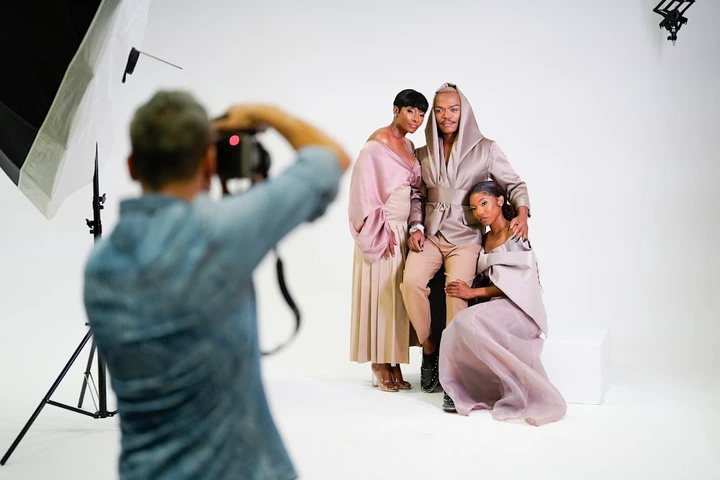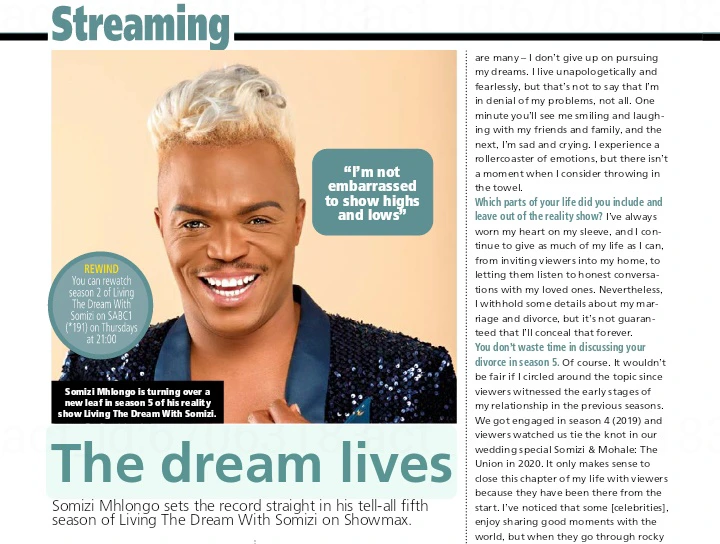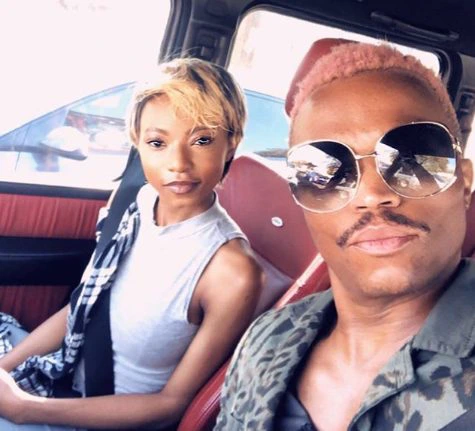 In fact, it's spurred him on for season 5 of his reality series Living The Dream With Somizi (LTDWS).
"In previous seasons of LTDWS, I was on a high and at the peak of my career. There's a sombre tone at the start as I face many hardships," explains Somizi, who's taking viewers along with him as he overcomes the adversities in front of him.
In season 5, Somizi engages in candid conversations with his loved ones about his divorce, but he's still also attending exclusive events, travels to luxury destinations and goes on shopping sprees – he is living his dream after all.
"I've become more comfortable with sharing my story, it's now second nature and I'm glad to show viewers that there is a silver lining in every dark cloud," says Somizi, who talks to us about LTDWS season 5 – new episodes stream Wednesdays on Showmax.
What does it mean to you to live your life to the fullest?
"I don't postpone anything for a special occasion, every day is a special occasion. If I have a bad day, I process my emotions and then I move on, but I don't allow horrible incidents to define me. Life has become shorter than it was before, so we should live like tomorrow isn't promised."