DJ Zinhle took to Twitter to express her views on insurance, which sparked a conversation that Mzansi did not expect to have on a Friday evening.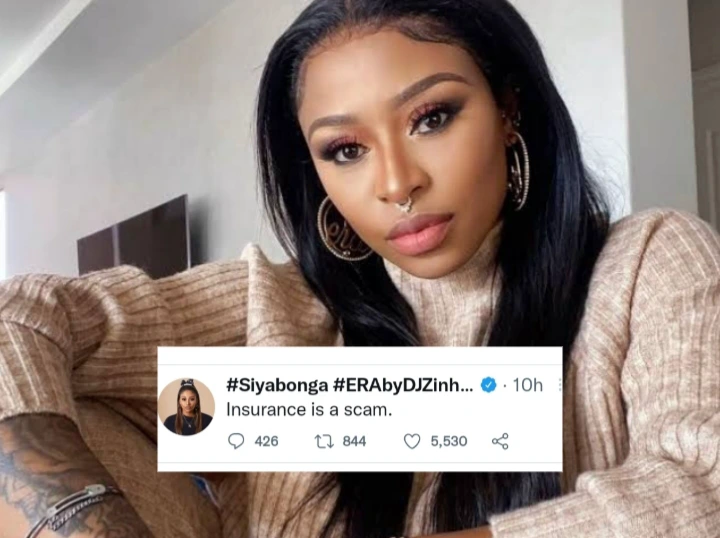 The DJ turned to a businesswoman wrote:
"Insurance is a scam."
While some agreed with her, others accused her of deceiving people based on her own bad experience as a subscriber.
Everyone explained why they believed she was making false claims when she tweeted that.
Many claimed that insurance was the greatest lifesaver for many, but when signing up for it, one must read and understand the terms and conditions.
Others claimed that if you do everything the insurer tells you to do, you will never have a bad experience.
Other Twitter users shared their positive experiences with their insurance companies.
Some simply stated that this was a lengthy discussion, but as long as one knows what they are doing, they will be fine.