Being a dj or a celebrity exposes you travel the world or the country so to say. If you love travelling then you will definitely love your job even more. But it needs balance and lots of energy because the travelling is regularly. Lazy days are rare.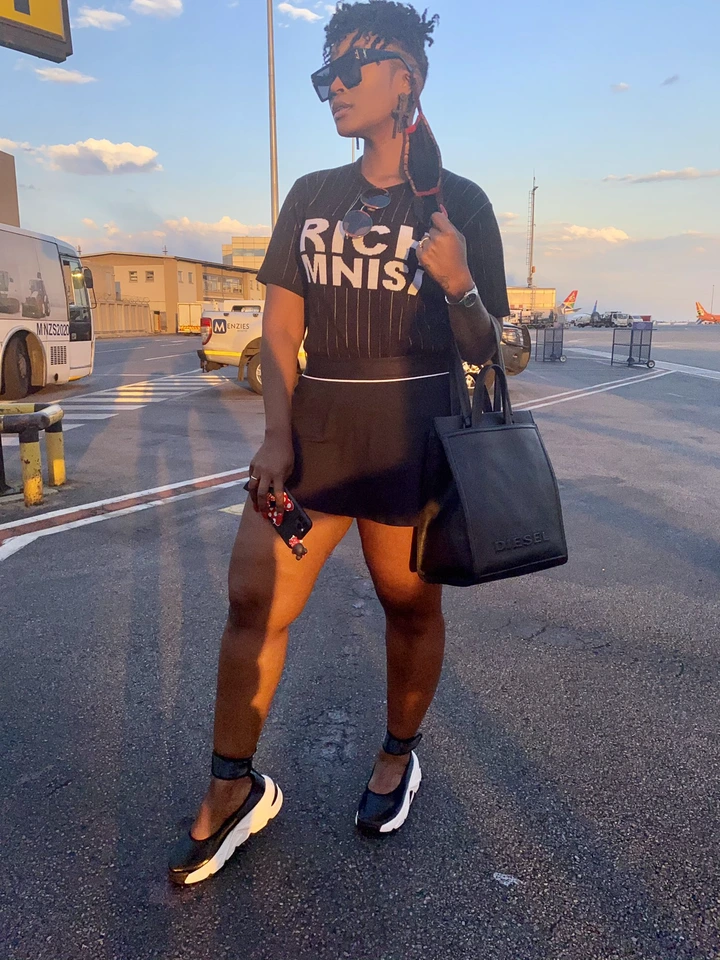 With the introduction of level one things eased out, meaning celebrities can now work. Lamiez Holworthy is currently one of the busiest people in the industry. The DJ works from Thursday to monday. Not necessarily meaning the rest of the days she is not just but they are unlike the weekend.
She has won the hearts of her fans with her dancing skill. The DJ is so smitten with her husband Khuli Chana, that she had to take pictures with a portrait of her husband at the back. A fan asked her if she loves her husband and that is easy to answer she's not afraid to say it.