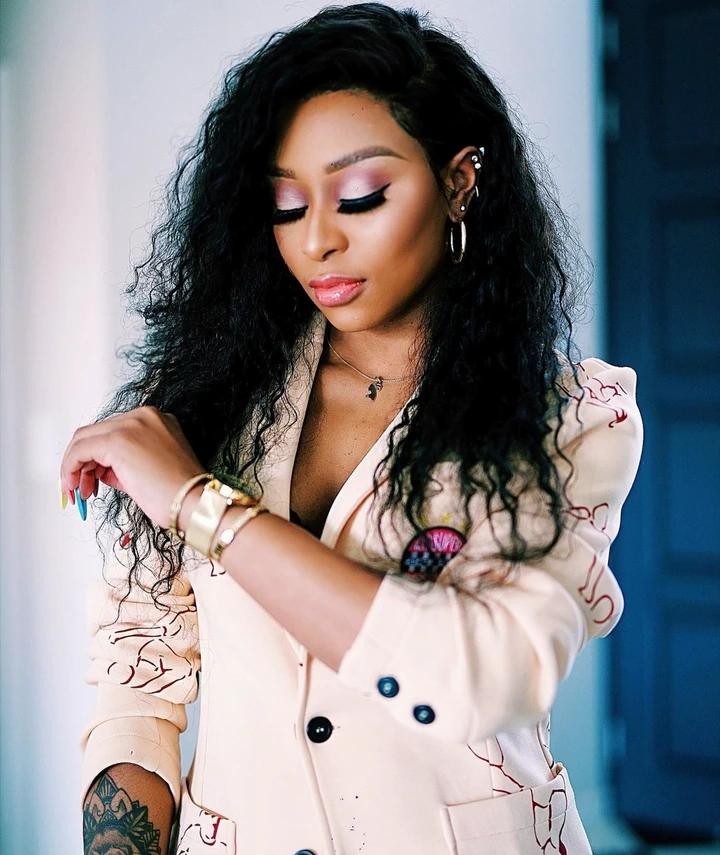 DJ Zinhle had not been publicly posting pictures of herself and her new man. The last time she went public with a relationship was when she was still dating the father of her child. Unfortunately their relationship reportedly ended in December 2019. Both parties have since moved on with their lives, and seem to be happy with their new partners.
DJ Zinhle is rumored to be dating Black Motion's Murdah Bongz. They both always post pictures at the same place, and around the same time on their Insta stories. Pictures they both posted today made it quite obvious that the two are in a relationship. It confirmed the rumors, and speculations.
They both posted a video that was just showing both their legs in a pool. And also a braai stand that was at the exact same place. To top it off Murdah Bongz posted DJ Zinhle's latest venture, which is the a sparkling wine Boulevard Nectar Rosè that the DJ has taken over as the CEO of. This just goes to show how proud he is of her, and how supportive he is.
His Insta-story: