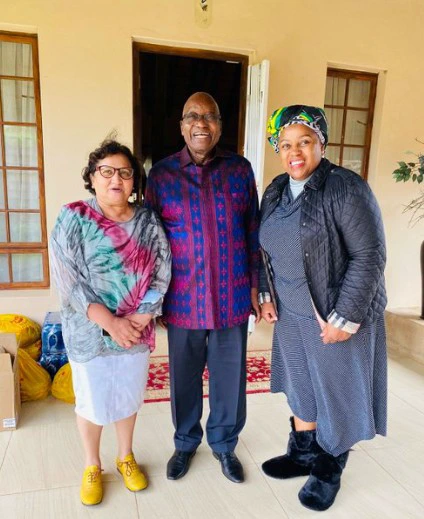 Are we missing something as a nation or our leaders are ignorant? According to my own understanding, member of the ruling party must show loyalty to the president of the Republic of South Africa.
But what is happening right now is not good, It looks like ANC members are concerned more about Msholozi than the president Cyril Ramaphosa. The resent visit of deputy secretary of the ruling party and Dudu to Nkandla is very suspicious, they can't be trusted and it looks like there's more to the story. Maybe these visitors are the ones who are telling Jacob Zuma not to appear at Zondo commission. Let's not forget that Zuma did not loot the money alone, he was with his gang. They have to protect him at all costs. This can't be just an innocent visit, Ramaphosa must watch his back.
Politicians have no loyalty, shouldn't they be rallying behind the president of the Republic of South Africa? Zuma made his bed alone and he must lie on it. ANC members should not get involve, especially the leadership.