Black Coffee, a South African DJ whose true name is Nkosinathi Innocent Maphumulo, is head over heels in love with a charming angel who is supposed to be his daughter.
There isn't a week that goes by without the actor posting a video or photo of the little child on his Instagram storey.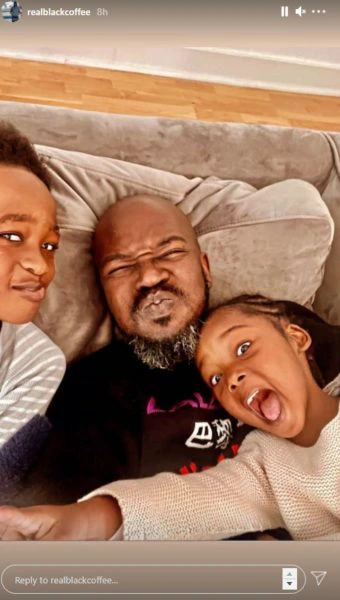 The DJ is well-known for being quite quiet about his family; but, he has chosen to be outspoken about this young lady who has captured his attention.
When she was sick, the DJ posted a photo of her on his Instagram stories, wishing her well and encouraging her to get better. They've also been spotted having a good time together on the playground.
Although Black Coffee has yet to include her in any of his major Instagram posts or on any other social media site, his weekly Instagram stories including her photos and videos implies a great deal if you understand the DJ's lifestyle.
Just so you know, DJ Black Coffee is the father of four sons, all of which are males, according to public documents.
Among the boys are Lilitha Maphumulo, Esona Maphumulo, Anesu Maphumulo, and Asante Maphumulo, all of whom are descended from separate mothers.
Photographs of the DJ's daughter may be seen at the links provided below.