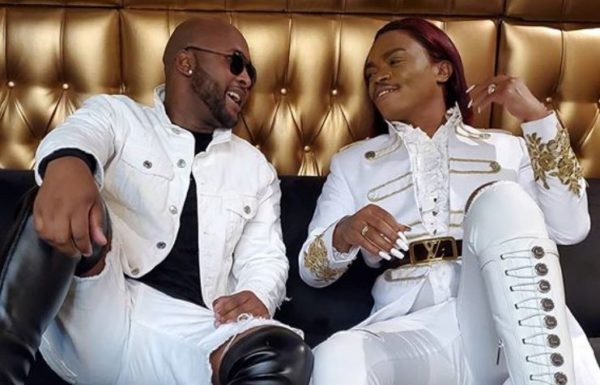 Vusi Nova finally reacts to rumors of dating Somizi during an interview with Jon Savage on his What's Your Poison? podcast.
The singer said he's been friends with the radio presenter for 16 years, even before he got into the industry.
"I have known Somizi for 16 years. I met him before I even got into the music industry. He's so real and supportive. Somizi is one of those genuine people that believes that if you have a dream, no matter how big, you can work towards it and achieve it.
"His success has been motivation for me to believe this is possible. Somizi is living proof that reaching your dreams is possible. It's not often you find someone you are able to trust with your life and when you do find someone like this, it's important to nurture that relationship.
"People out there are saying that we are dating but we're not dating. We have mutual respect for each other and we trust each other a lot … With us, it's realness all the way. It's been 16 years now and we're still going strong," he said.
It's worth saying that Vusi shouldn't be doubted as he's unveiled his girlfriend some months ago, and even celebrated her on Valentine's day this year.
Check out Photo of Vusi and his girlfriend below:
View this post on Instagram