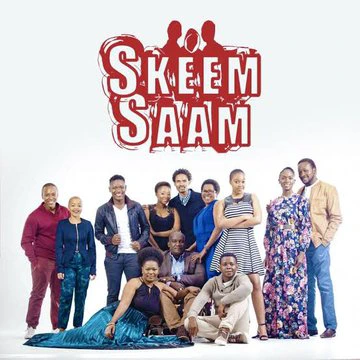 SkeemSaam covers a variety of topics:  harassment, homosexuality, toxic work environments, incompetent police forces, black tax, The show touches on everything that South Africans go through as realistically as possible & it works&shows in the storylines #SkeemSaam
They're gonna love Nimza in jail plus the way his body is build… #SkeemSaam. She seems to be enjoying the nonsense though. Thabo deserves a sjambok. It's funny how he never speaks to Leeto like that when ntate Maputla is around.
#skeemsaam Thabo Maputla that attitude was uncalled for. We can watch you speaking like that with your brother and keep quite as a country.
I think the fact that Tbose knows too much about Leeto's personal affairs especially his failed marriage, makes him disrespect him.
Is it a #skeemsaam thing or Limpopo people like making other people's business their business??
Mapitsi and Thabo have nothing to do with harassment case.. And John is only doing his job and his job has nothing to do with lobola negotiations..