Mzansi's darling doctor, Sindi Van Zyl has passed away on Saturday. According to the doctor's closest friend, Dr Yummy, there won't be any flowers at the departed doctor's send off. The good doctor's fans have been requested not to send any flowers. However, money is welcome. The reason for the "no flowers" request is simply because Dr Sindi did not like flowers.
"Please note the family asks that no flowers be sent; Sindi didn't like flowers. So if you want to send condolences, please send money to ANY cause that was close to her heart, or to her Khaya Trust still..🕊"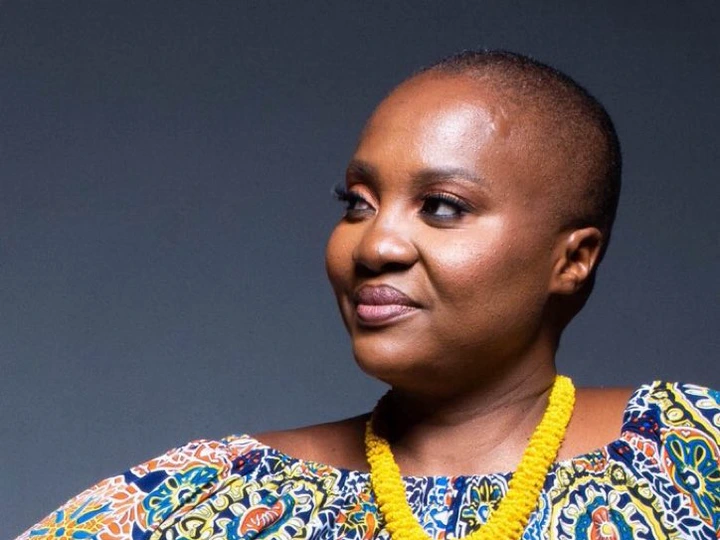 The Khaya Trust is the same account where South Africans sent close to R1.5 million as donations to assist her pay for her hospital bills. Dr Van Zyl's hospital bill mounted as she battled Covid-19 in the hos8for the past 8 weeks.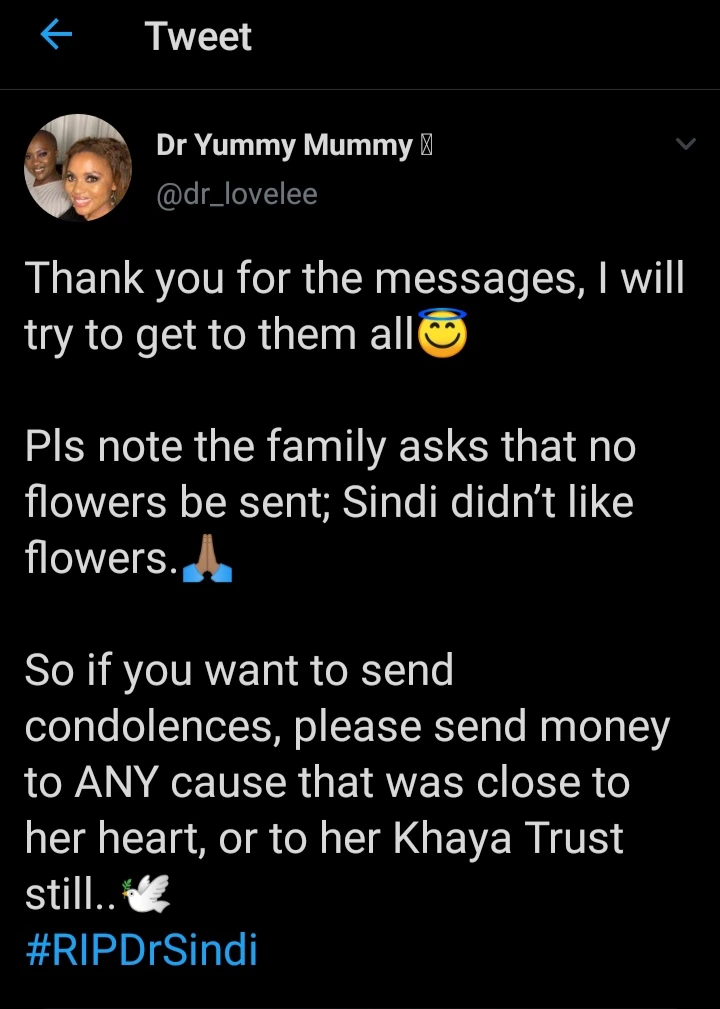 Dr Van Zyl was born in Harare, Zimbabwe. She moved to South Africa in 1996 for university. Social media users are describing her as a powerhouse and kindness personified.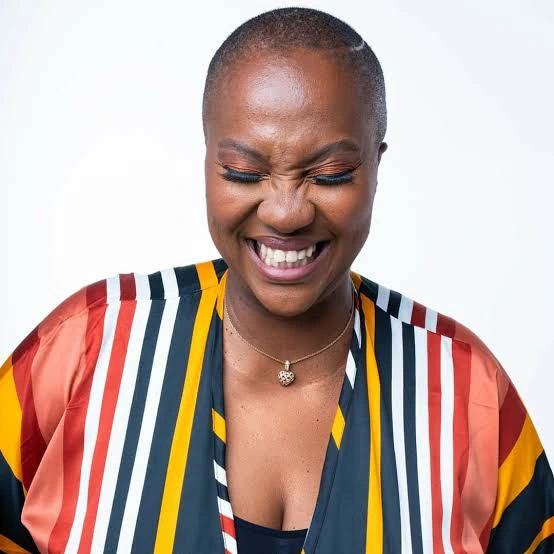 According to some of her fans, it is no coincidence that she departs the same day we had Chris Hani taken away from us. "The wise are borrowed to us from God. Dr Sindi will forever be the truth definition of unconditional-in her love for others, for her loved ones and her love for God🙏🏼❤."