The renowned actor Shona Ferguson real name Aaron Arthur Ferguson has sadly died yesterday from covid 19 complications. Shona was raised by his mother and Father.Every now and then he posted his father's pictures with caption " I love my dad".In one of the pictures he was wishing his father a happy birthday in heaven.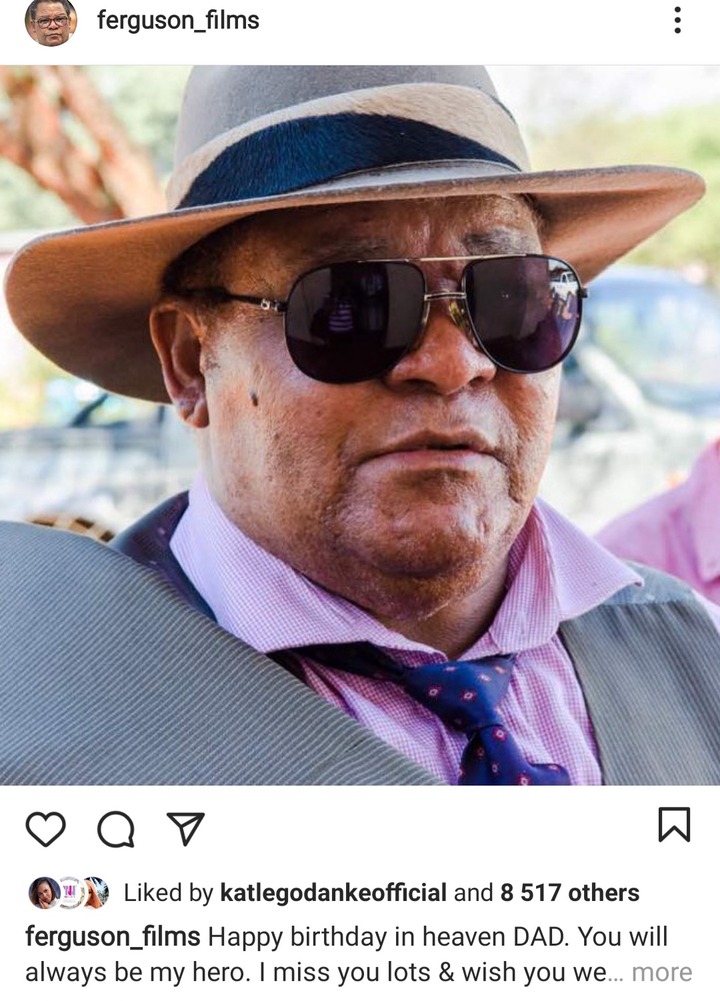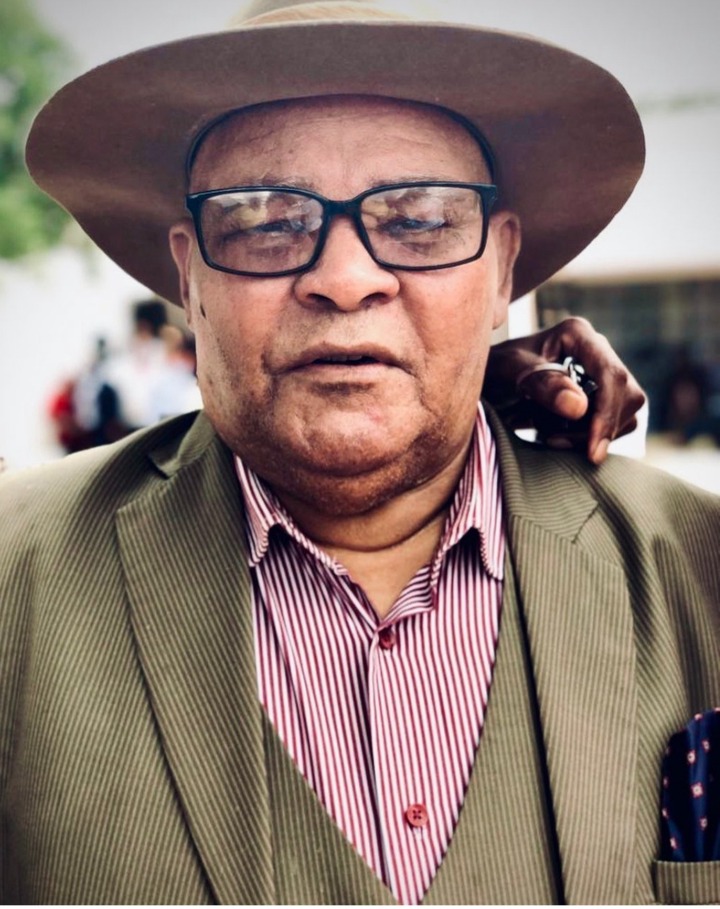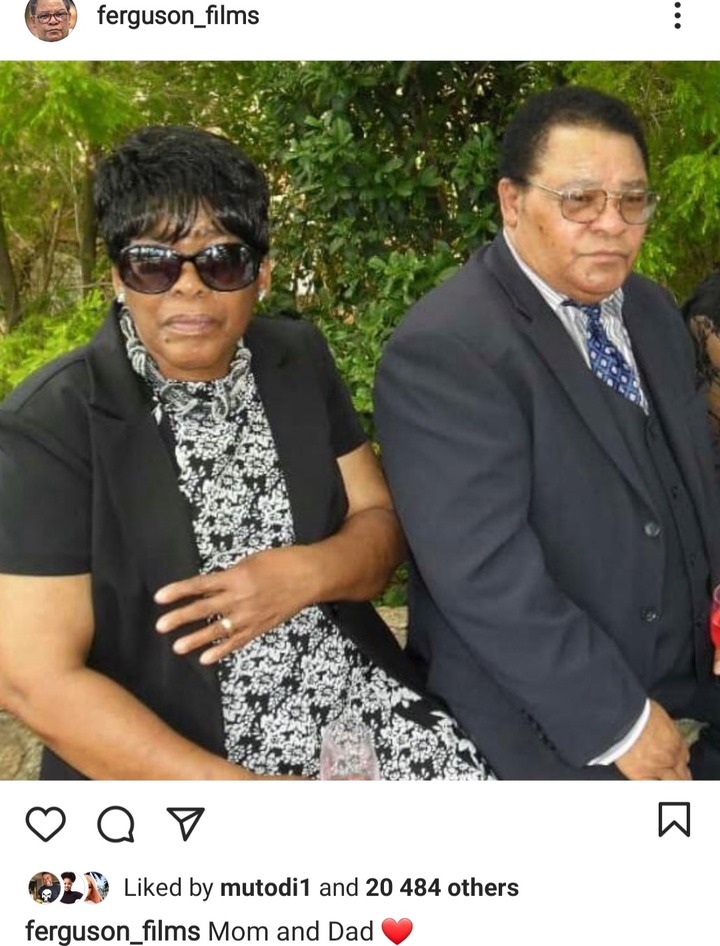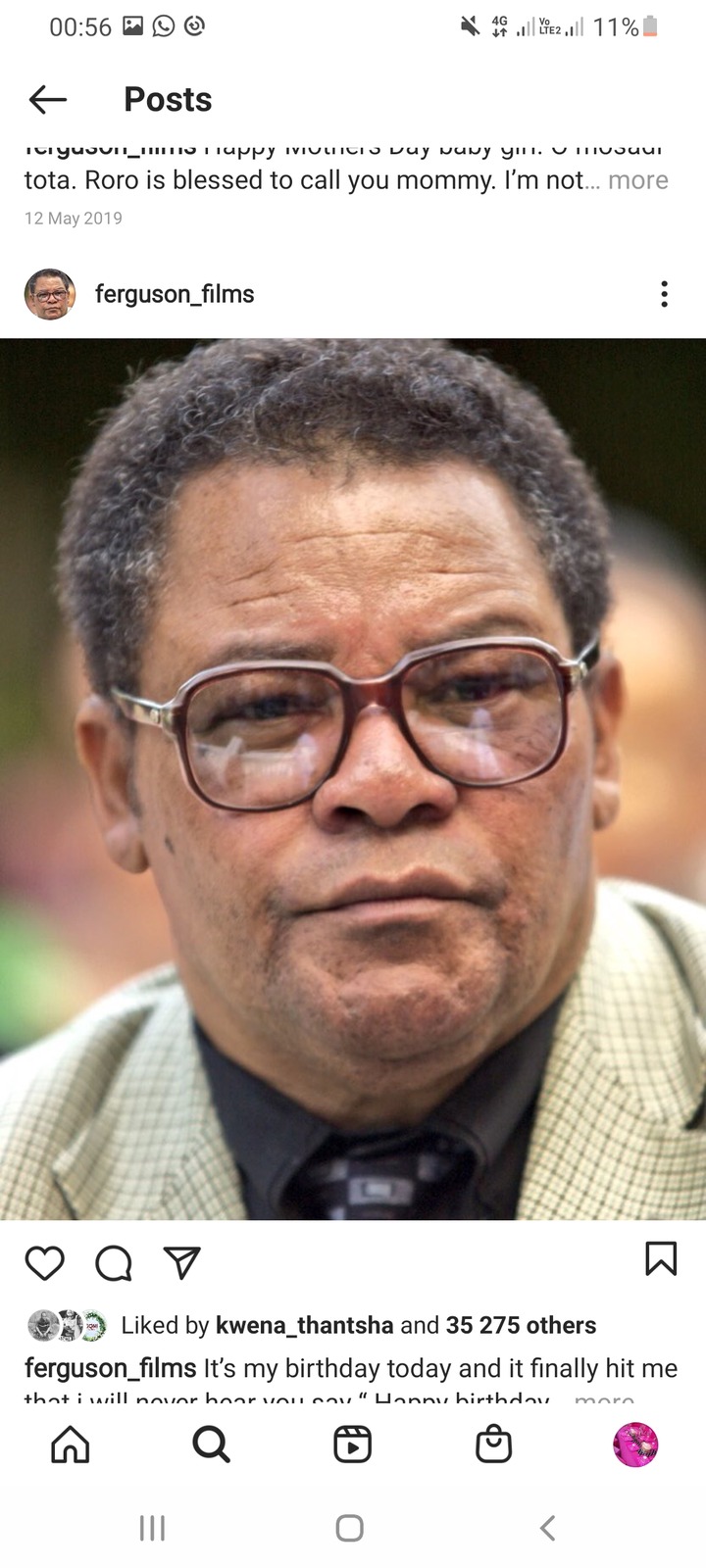 Shona's father died on the 29th of April 2019 ,he was very handsome.Shona got his cuteness and handsome from his late father Mr Ferguson. A year ago the actor and film producer was still mourning the loss of his father and this is what he wrote on his social media " I'm not yet over my father's death and still needs him".The tribute was heartfelt and heartmelting.He did this in May on the anniversary of his father's death.
Shona wrote a tribute describing how his father's death is still taking a toll on him.This clearly shows how much he loved and adored his father.The talented star was very close to his father and, he often remembered all the fond memories that they shared together.Today he has gone to be with the Lord and his father in heaven.
On the other picture he captioned "On this day last year GOD called on you. It feels like yesterday. My heart still sore because I will always need you. Life is not the same without you KING. I miss you, papa. Ikhutse Kgabo. I LOVE YOU".