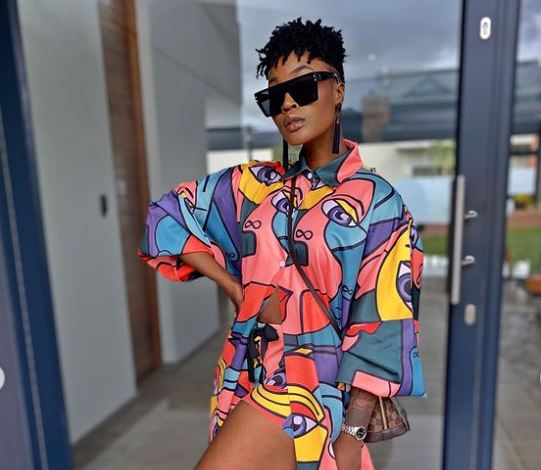 According to her, she finds it really disrespectful.
Lamiez mentioned that it is the right for the deceased's family to share the passing of their person rather than social media users going ahead to do it.
Lamiez was lamenting about the numerous tragedies that have been caused by Covid-19 but found it disappointing that people were chasing likes and trying to announce deaths for internet clout.
The DJ stated that social media is full of RIP these days because everyone is losing their loved ones one way or the other.
She tweeted: "Just too many deaths lately. All so close to home. Pelo yaka e bohloko. Even social media is full of RIP posts… every day, someone loses a loved one, a child, a parent, a partner. My heart can't take it any more."
She continued: "It's the fact that you guys see nothing wrong in posting about people's deaths before their families make it official. Now you have friends and other family members finding out through social media. La swabisa shem."
It's the fact that you guys see nothing wrong in posting about people's deaths before their families make it official.
Now you have friends and other family members finding out through social media. La swabisa shem.

— 𝔻𝕁 𝕃𝕒𝕞𝕚𝕖𝕫 ℍ𝕠𝕝𝕨𝕠𝕣𝕥𝕙𝕪 (@LamiezHolworthy) January 13, 2021