A child of King Mswati III has shown some photos of herself and her niece doing a cookout in the palace's all gold kitchen.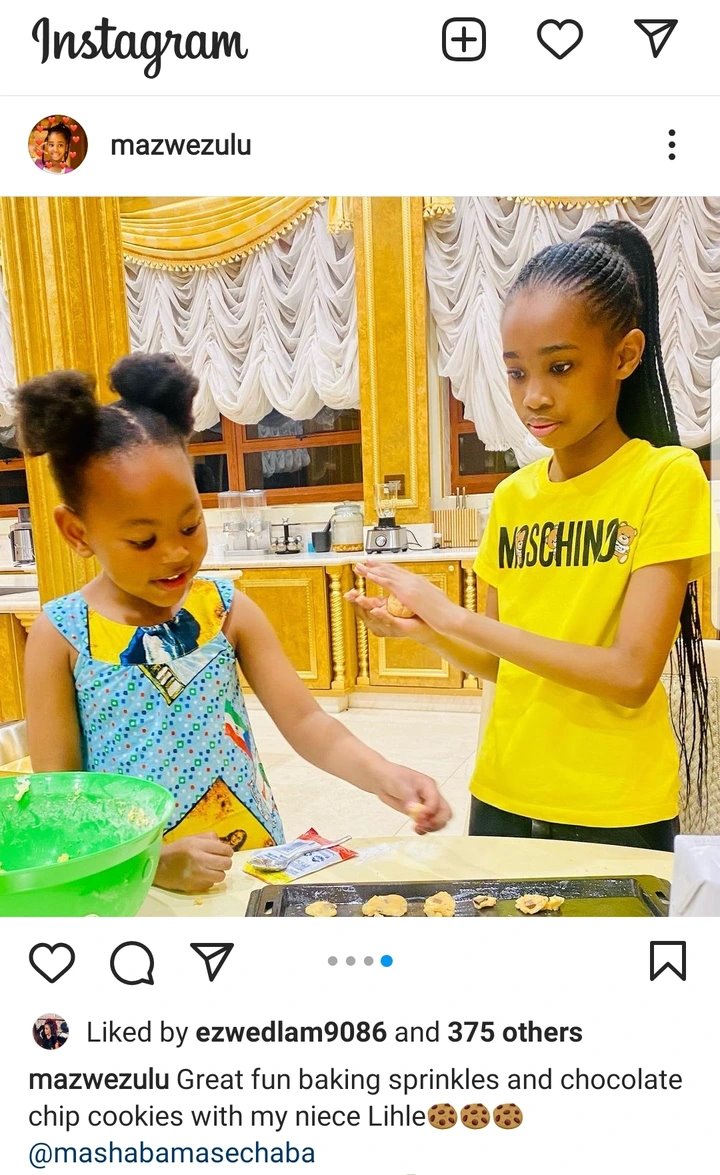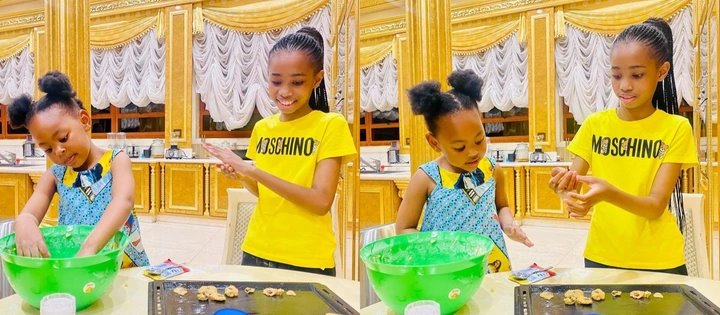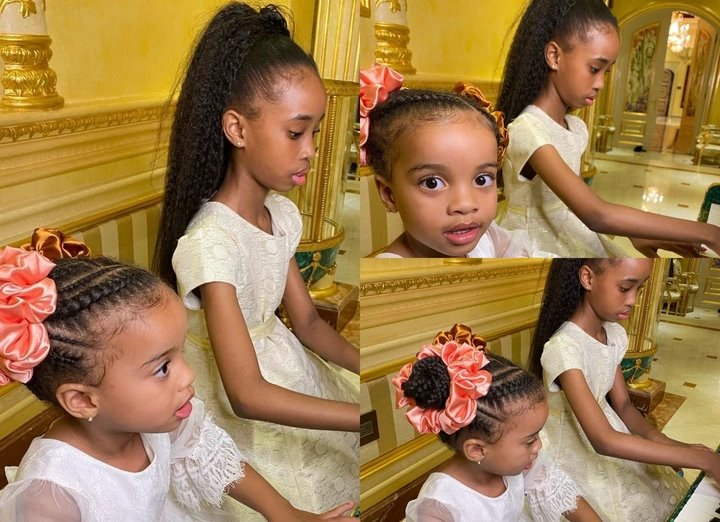 The royal princess who has made this post is a very young daughter of King Mswati III who goes by the name of Princess Mazwezulu.
Princess Mazwezulu posted a post on Instagram with photos of her and her niece, the King's granddaughter, doing what looks like they're baking.
The caption of the post read: "Great fun baking sprinkles and chocolate chip cookies with my niece Lihle."
The post has had over 350 reactions to it.
The interesting part of these photos is what we see in the background. In the background is a very large kitchen with great open space which shines of gold and glitz.
The draping of the curtains screems royal and there is nothing but gold all over.
This is quite interesting for a nation which is poverty stricken.