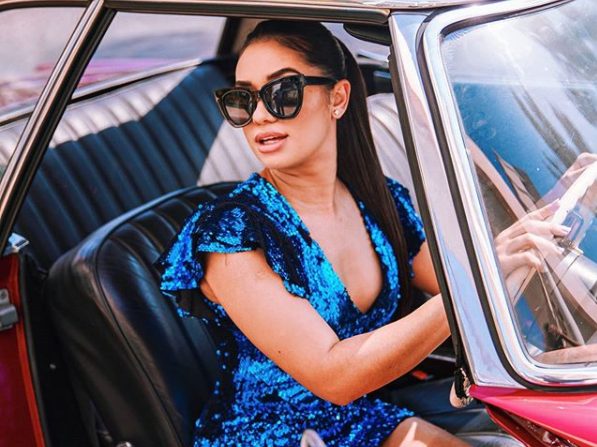 Kim Jayde is celebrating as her self-funded show has surpassed 63k views on social media.
The star started off a sneaker show and yes it is a dream come true for her.
Kim made it known that she is able to surpass 63k views on social media so far without marketing, advertisement, PR or even sponsors.
Wow, that's really a great achievement.
The star went on to urge her fans to never give up on their dreams as the impossible can be possible.
Kim appreciated all her guests and also her loyal followers who have been supporting her.
Kim captioned: "My self-funded Sneaker show #KickinItWithKimJayde has surpassed 63k views on social media thus far. With no marketing/advertising budget, no PR agency and no sponsors – It is possible! Dont ever give up on your dreams! Thank you to my Amazing Guests & to my incredibly loyal followers who watch & support every week – I'm so humbled by your love
We are only half way through the season! Tune in every Sunday at 5pm CAT on my IGTV or Youtube. Link in my bio"