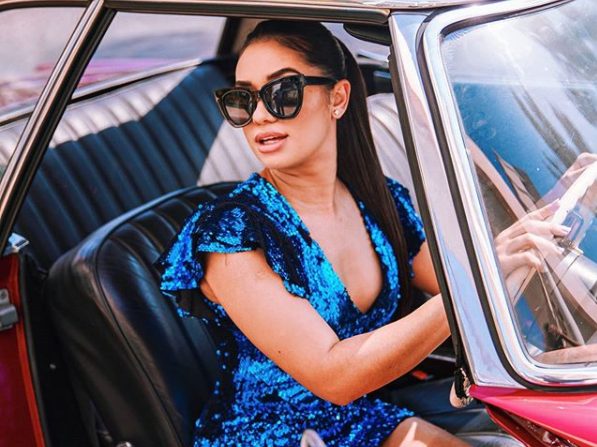 Kim Jayde is proud of where she came from.
Taking to her social media, the star revealed that she is proud of her root as she shared the origin of her grandfather and grandmother.
Kim mentioned that she is a fabulous mixture of Ndebele which is her grandmother's side, her grandfather is White British and her father's side is Persian.
However, Kim is a Zimbabwean model, TV presenter and MC who is currently based in Cape Town South Africa.
The star concluded by telling her fans that they should be proud of their roots as that is what made them who they are now.
Kim captioned: "I am a fabulous mixture of my Ndebele grandmother, white British grandfather and Persian ancestry on my fathers side…Be Proud of your roots, they made you who you are today."