King MisuZulu has been receiving much attention lately especially from women though it was expected considering his looks, Many women have been shooting their shots even asking how does the process of selecting a wife go about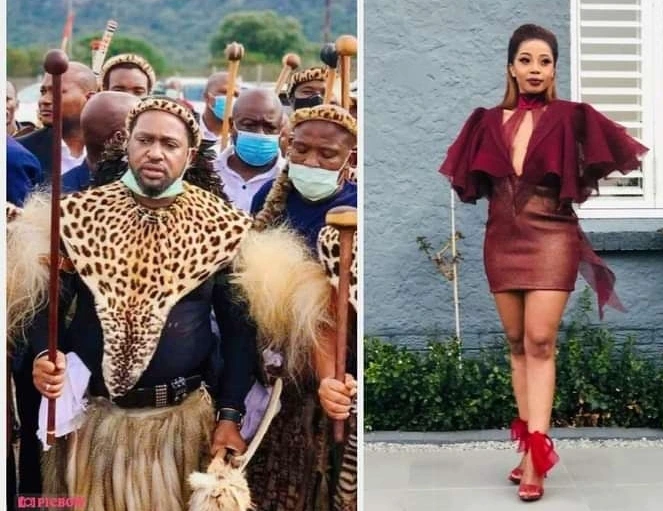 But as we all know its not that easy to reveal such information about what happens in a kingdom only certain things are shared with the public
Many people are awaiting with eager to see who is the lucky woman who has won the heart of a handsome king MisuZulu, Our very own Kelly Khumalo is one of those women who wishes to become the queen this comes after she posted on Instagram that she is the wife of king MisuZulu
Many people commented positively on her post as she posted a picture of herself looking all stunning in a peach dress and the focus was on the word "wife".
However the only thing that we know might connect Kelly to king MisuZulu is kelly's best friend Wanda Baloyi who is said to be the wedding planner of king MisuZulu's much awaited wedding. goodluck Kelly.