Kairo Forbes is one of the biggest house hold names when it comes to children in the country. She was a star and rose to it. She is still keeping her celebrating status. She has worked with the likes of Disney and Afrobonics for kids.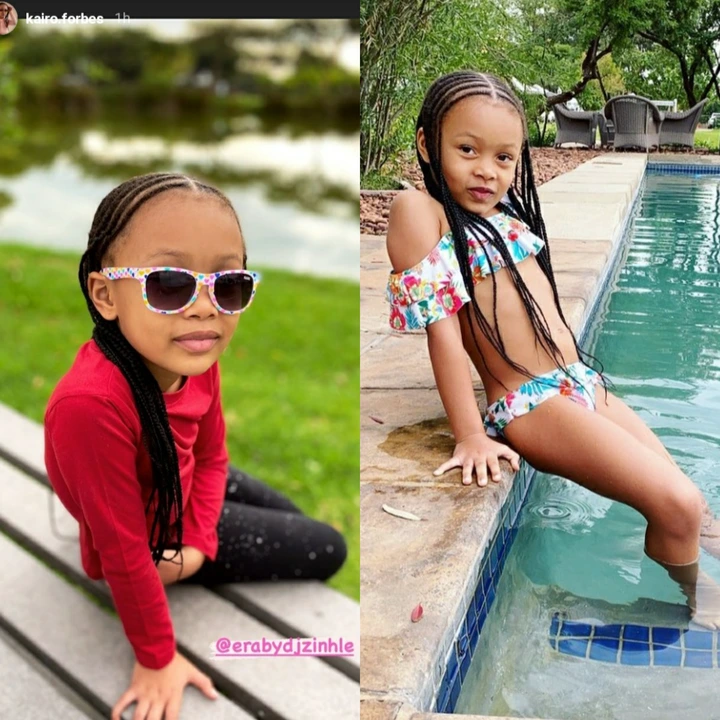 She has collaborated with her mother on watches and sunglasses for children. By the time she is older she might be having millions. The best part about her is that she is smart. We have seen her a couple of times v blogging.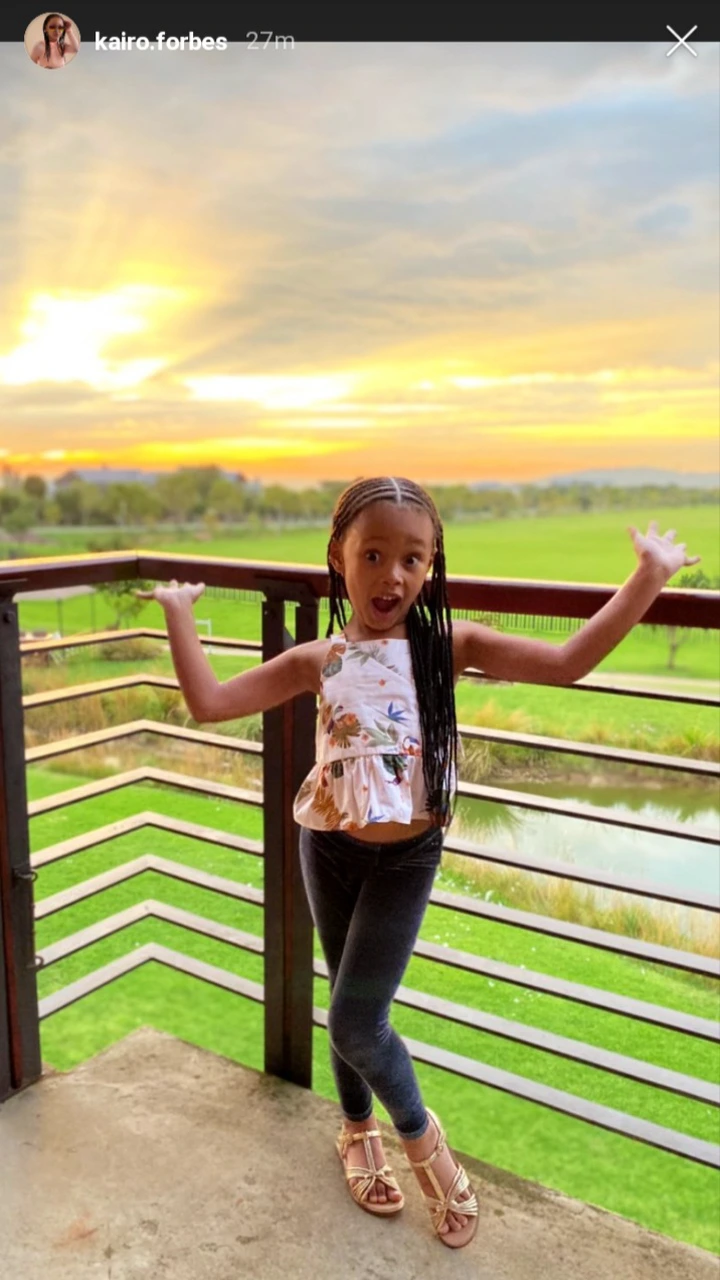 She shared a beautiful picture of herself by the pool in a swimsuit. Kairo always has fun when she is with her glammy Lynn Forbes. She captioned the picture "Today you are you! That is truer than true! There is no one alive who is you-er than you! "Have a happy weekend! 😆". Causing a major frenzy with her fans. The she is modeling those sunglasses she is perfect for them.