Yesterday legendary actor and film maker Shona Ferguson was laid to rest in a ceremony attended by close family ad friends only .Shona died a week ago due to covid 19 complications according to the statement released by Ferguson family .The funeral was heartbreaking and we saw Connie mourning his husband and the kids couldnt hold back their tears as they delivered their last words to their father .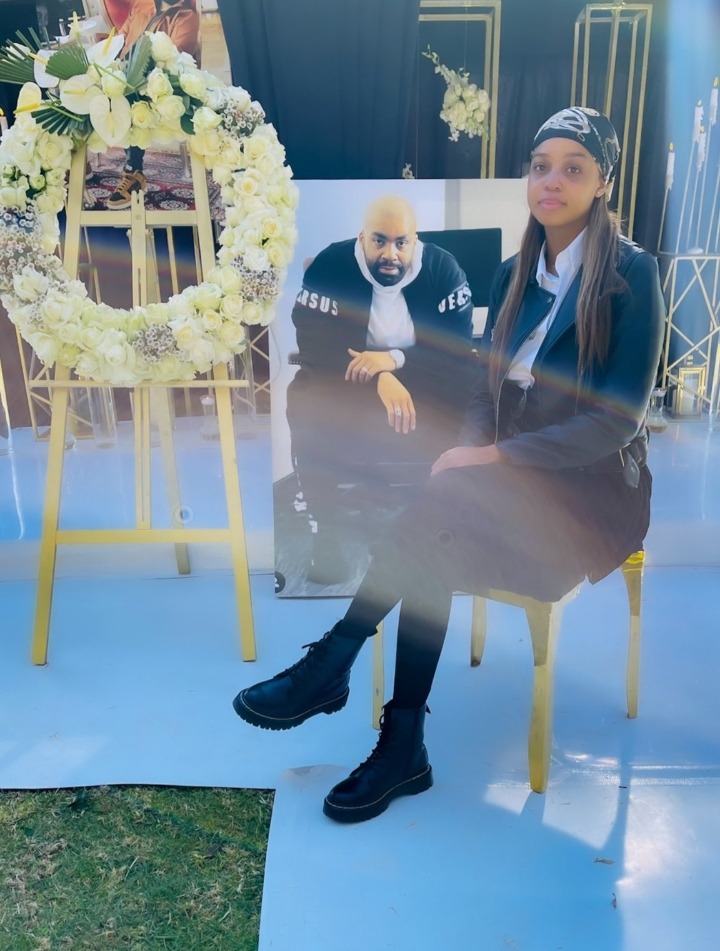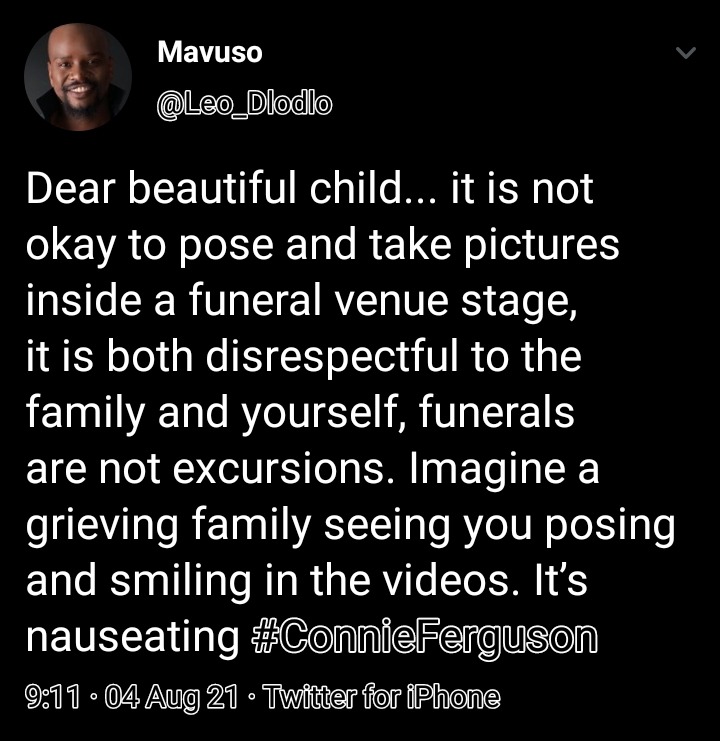 Many celebrities attended the funeral the likes of Ntando Duma and politicans Nathi Mthethwa. The whole funeral was streamed live on youtube so the public also had a chance to see the funeral and say their final goobyes to him also.
After the funeral certain celebrities such as Ntando Duma started posting pictures they took during the funeral .So while the funeral was going on or after they started taking pictures .This caused a lot of debate on social media because many people thought its wrong to take pictures at a funeral .
A family is grieving their loved ones and someone is busy posing for pictures thats sounds really insensitive. How does ecen even think of posing for pictures at a time like these, where screams and cries of hurt,loss could be heard and someone thinks Ohh let me take some pictures to post on social media .
Also what the use of having those pictures .I think only the family has a right to take pictures and videos of the day because its their right .Other people will be doing it to post on social media so they can trend.
What do you think about this leave a comment down below lets talk about it was. Thank you for reading today's article make sure to like comment and follow for more articles from me. Remember to share this article to all your friends and family and comment down below lets talk about it.