Issa Rae real name is Jo-Issa Rae Diop. She is an actress, write and a producer. She was born in Los Angeles, California in United States.
The 36 year old producer has been in a serious relationship and got engaged. That's all what people knew, But Baby girl dropped a bomb on everyone as she shares her marriage pictures,
And people were surprised and amazed everyone at the same time.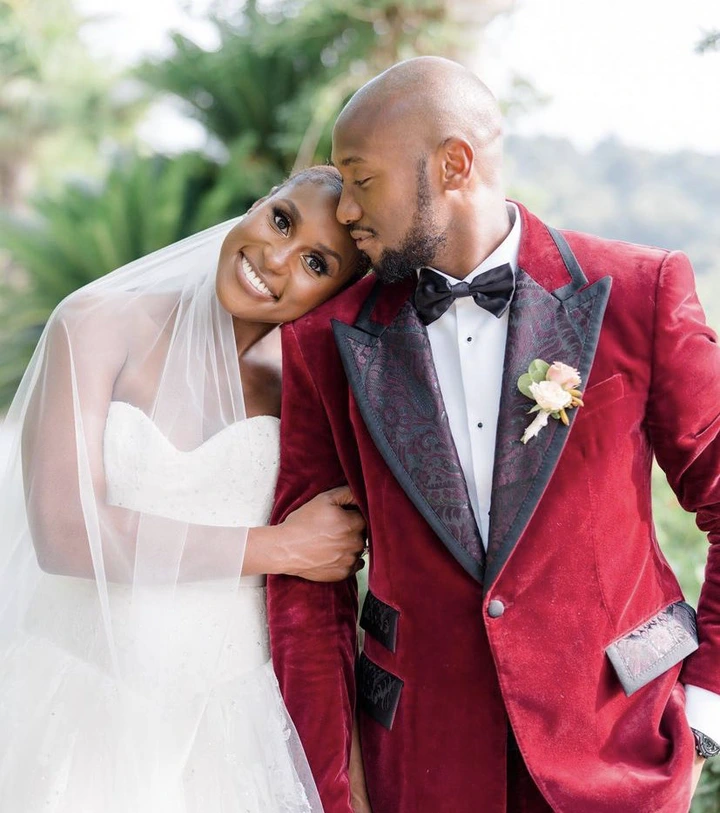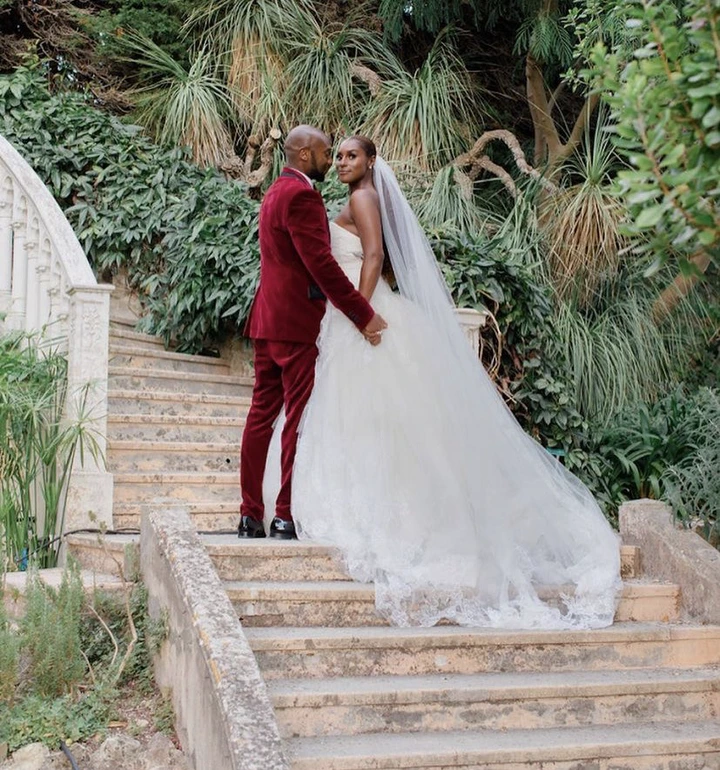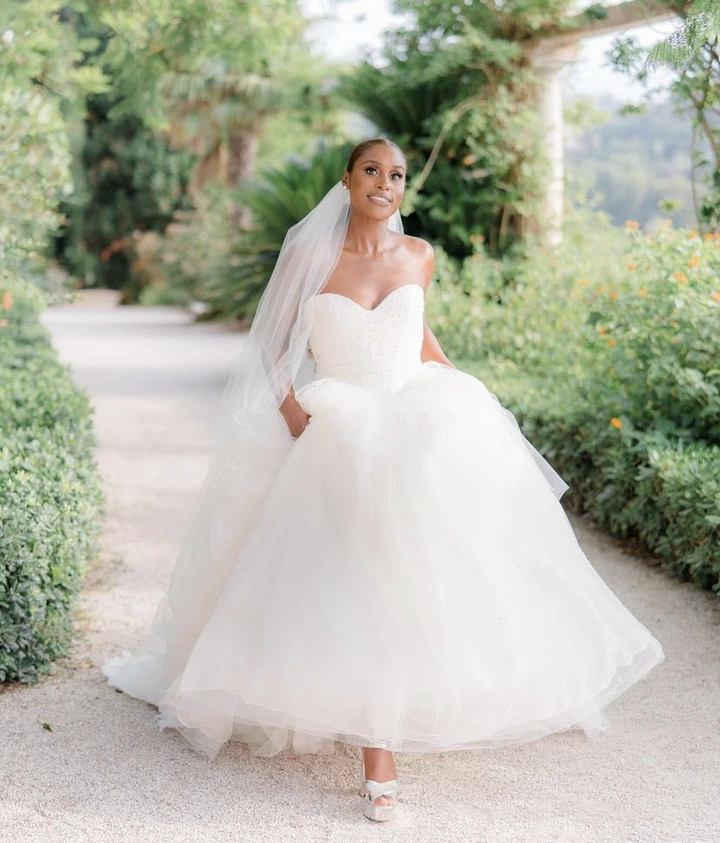 She is really into herself and we really should give her friends a round of a plouse because not even one hint got us thinking she was about to tie a knot and she surprised us.
She really had her dreamy wedding as she married Lous Diame, and she shared glomorus photos from her destination wedding on her Instagram.
Issa's wedding pictures looked real and special as she captioned her wedding pictures with numerous pictures, her wedding in France.
The Awkward Black Girl star is living her dream life, warm massages all over the world were sent and it's nice seeing a black woman happy and living it's off.
We hope to see some bunnies in an oven and little ones all over their happy family.