iFani gets dramatic on social media after dissing AKA who is grieving the loss of his fiancée, Anele Nelli Tembe.
In 2020, iFani was consistent on beefing Supa Mega, but he refused to respect his emotions during this sensitive period.
Taking to social media, the musician who is also a TV presenter says he's excited for not being a celebrity, as AKA and Black Coffee's personal life have become the public business.[center]
While the international DJ and his ex-wife, Enhle Mbali serve us weekly post-divorce drama; the violence in AKA and late Anele's relationship got exposed,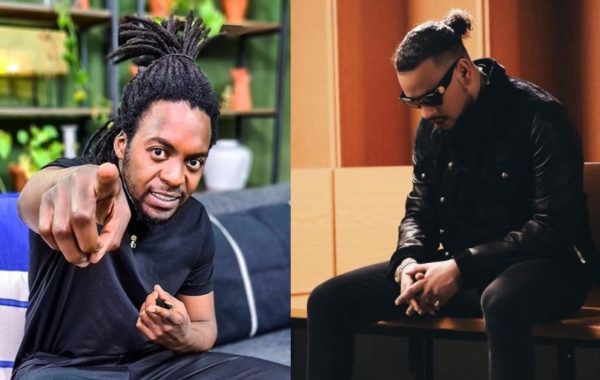 The TV presenter says he feels for the two musicians, but later, he reverted his statement by saying he feels for Black Coffee only, making his beef with Supa Mega evident.
"I'm so glad I'm not a celebrity anymore. I feel for Nkosinathi. I feel for Kiernan. No, wait, sungxama… I feel for Nkosinathi qha," iFani tweeted.
Social media users slammed him for claiming he isn't a celebrity.
I'm so glad
I'm not a celebrity anymore

I feel for Nkosinathi 😥
I feel for Kiernan 😭

No, wait, sungxama… I feel for Nkosinathi qha.

— iFani (@iFani_Haymani) May 12, 2021