Fans notice that Dj Zinhle failed to wish Pearl Thusi for her birthday yesterday.
DJ Zinhle did not post Pearl Thusi on Twitter or Instagram as she normally does. But she posted her Era brand and she also posted about insurance being a scam.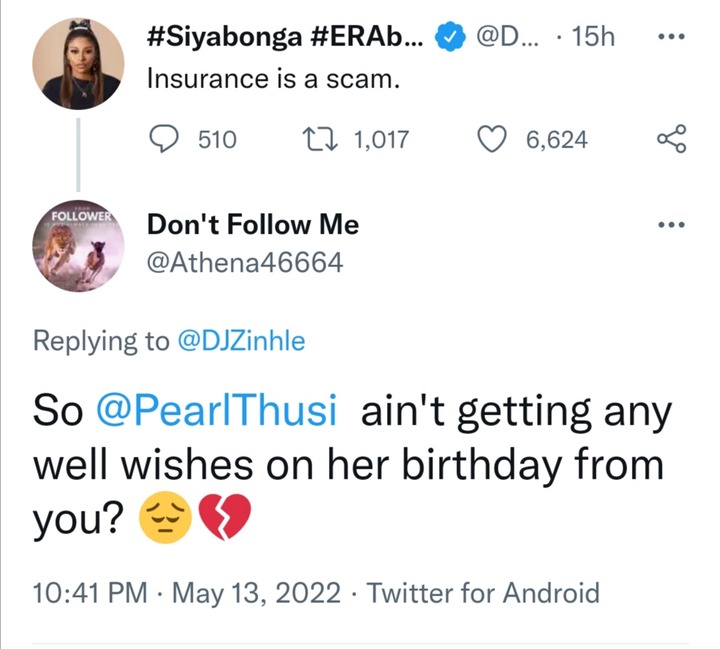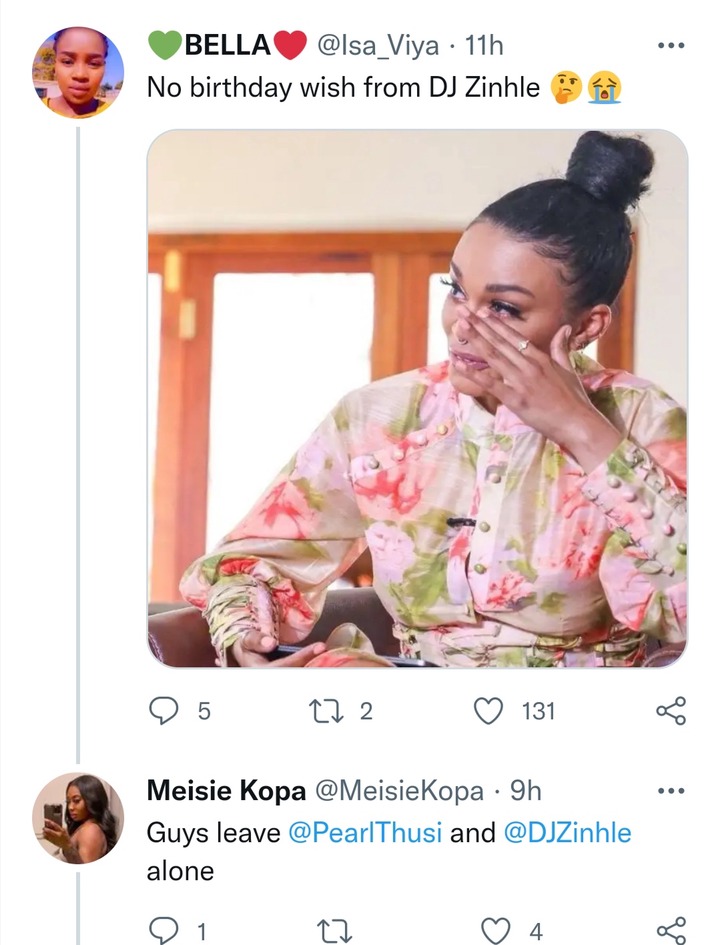 Fans started to ask her if she was ever going to wish Pearl Thusi a happy birthday as she normally does. DJ Zinhle and Pearl Thusi made their friendship very public so fans were quick to notice this.
Fans were even asking Dj Zinhle to please put the rumours to rest and wish Pearl so that people could that they are still friends. However Dj Zinhle did not respond to any of the comments about Pearl. Fans said that maybe dj Zinhle called Pearl privately. However others also brought it to the attention that Pearl also did not wish dj Zinhle for her birthday.
Leave your thoughts in the comments section and don't forget to like share and follow me for more entertainment.