If you are yet to follow me, click on the "Follow" button at the top right corner of this page to keep receiving interesting updates from me anytime I post.
In South Africa, we pay for everything and anything. We even pay to get Jobs. Is there anything we don't pay for?. Well, these girls are taking advantage of their viral fame to secure the bag.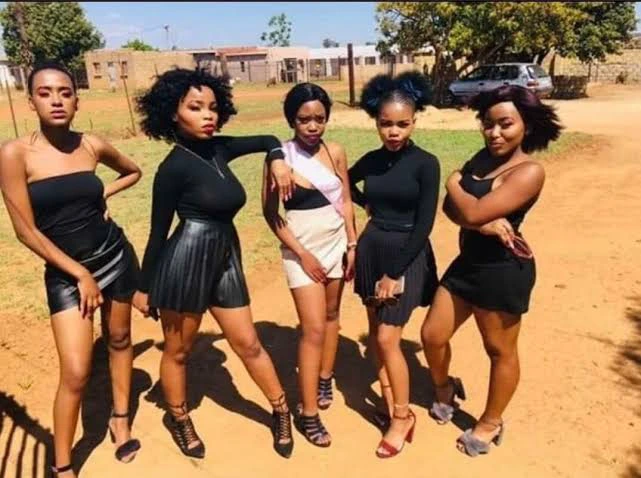 The Viral #JohnVuliGate challenge girls are clearly making a bank following their video. The leader of the group took to her Twitter handle to share how much it costs to book her for an event and it had South African social media users shocked.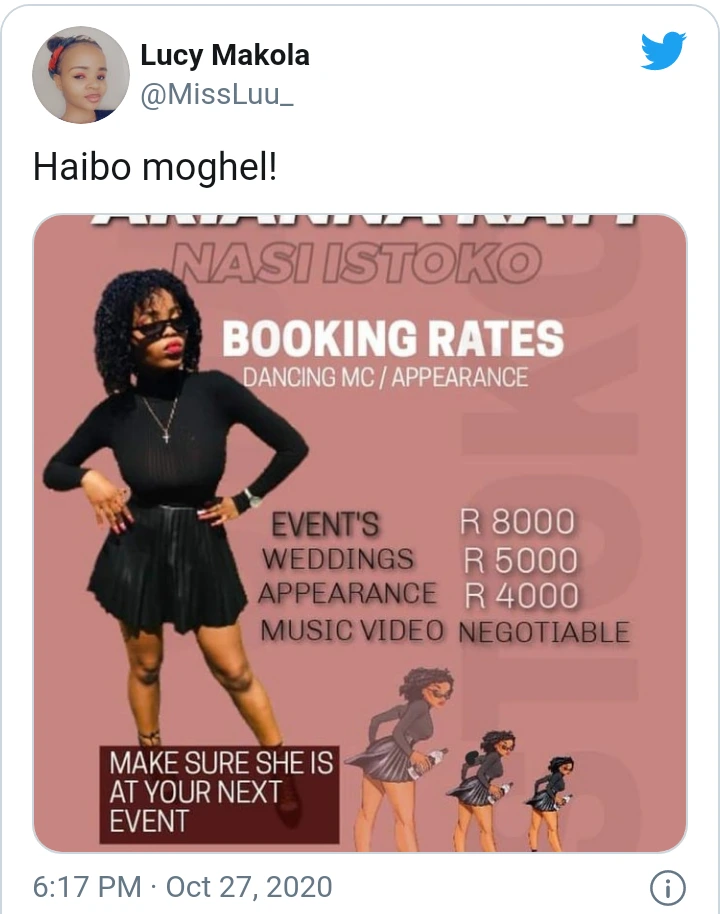 The prices named ranged from R4000 to R8000 with Appearance costing R4000, Weddings R5000 and Events R8000. Music Video is said to be negotiable. Many Twitter users are of the opinion that the prices are not much while some others were really puzzled at the thousands of rands mentioned as booking fees.
According to one tweep, it said, "Appearance R4000… Bushiri is that you?"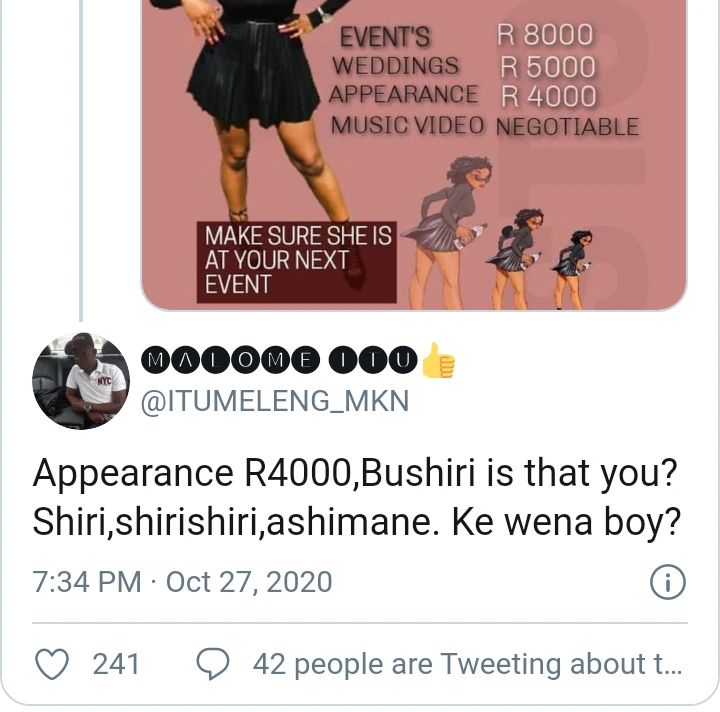 Another one said, "But what she did was just to shake her aśš, while holding Russian beer Vodka. Jikijiki 8k?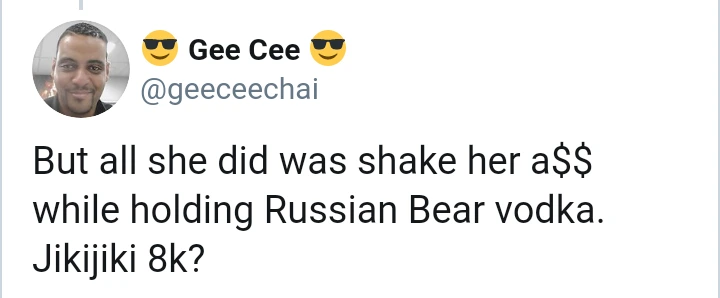 I like them and support them but the fees are too much for just to wave a muffin skirt. What are your thoughts?
Follow me for more interesting updates.