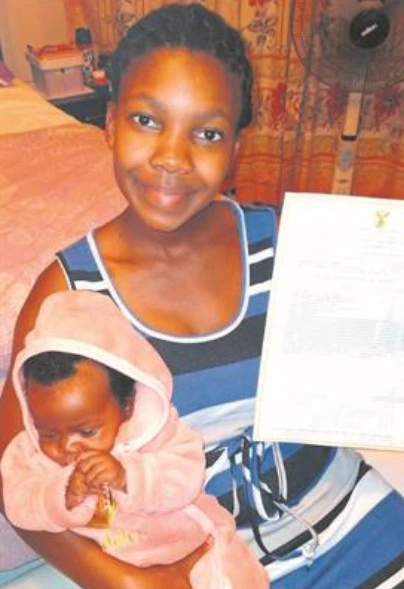 Luyanda Natasha Morgan (18) was still writing the day her baby, Linquinique, was born.
A MATRIC LEARNER who went to write the exam a few hours after she gave birth, passed the final exam with university admission.
Luyanda Natasha Morgan (18) is ready to move behind the books again to start her studies to obtain a degree in education.
The young mother was a learner at Pellissier High School in Bethulie when she gave birth to a healthy baby girl, Linquinique, at around 03:00 on 2 December.
Later that same day, she took her place in the examination room to write her last paper in computer application technology.
Morgan said when she received the text message on Tuesday at 01:00 informing her that she was succeeding, she let out a sigh of relief.
"I looked at my phone, said 'thank you, Lord' and continued sleeping."
Morgan says she has already applied to study at the University of the Free State, but she has not yet received an answer.
Morgan says she now has no regrets about having to take another exam after little Linquinique was born.
"There was never an option to give up my school career. Nor should it be an option for other people caught up in such a situation.
"They have to have perseverance and persevere.
"Their academic year is important for their future and so that they can work for their children."
Morgan's mom Annie Phaku's pride overflowed with tears.
"I am so grateful that she passed and still has university admission," said the proud grandmother.