She later starred losing weight and South Africans believed it was because if the abusive relationship. Up until this point, she continued losing weight without any further explanation as to why this is happening. Their relationship seems more of a love and hate than one just filled with love. This engagement has sealed Babes Wodumo's coffin according to South Africa.
It seems that a majority of South Africans share the same sentiments but it would seem that the couple has once told people to mind their own business and stay out of what happens in their relationship. Some South Africans just decided to keep quiet and say nothing about the natter just to give the couple what they want.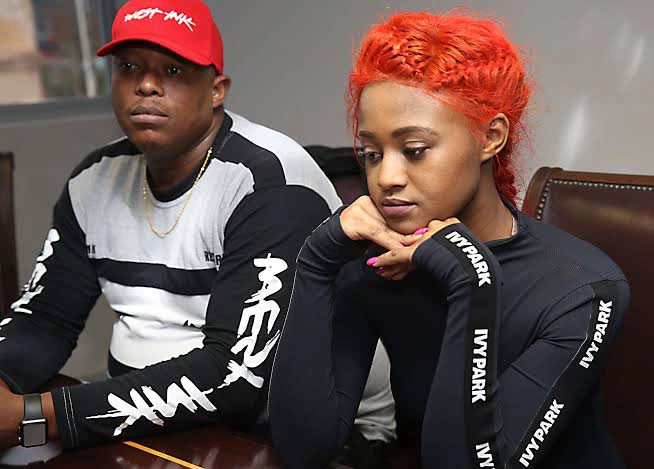 What is your take on the matter? Do you think that the engagement will really lead to Babes death or are South Africans merely exaggerating the whole thing?
Leave a comment below and please follow me for more insightful news reporting.
Content created and supplied by: Daily-Perspectives
The replies were instantly those of concern and disgusted. South Africans seem to think that the decision that these two took was very bad. This is because of how public their trials and tribulations were. TA video of the couple leaked last year, this video showed Mamphintsha Hitting Babes wodumo. The manner in which the whole case transpired fans were very furious at the big box member for doing that to babes.
What came after was the true shocker, they both came out in public and said that it was a shooting if a music video about gender based violence and it was not real. This was after South Africa fought tooth and nail to have Mampintsha arrested for what he had done. The couple continued being an item like nothing ever happens. South Africa however, was pretty sure that babes woduma was being victimised into not agreeing to the truth.