We live in times where waking up is a privilege that we have to be grateful for. So many people are not afforded the opportunity to wake up. Hence people take what ever news they can get to celebrate life. Some even gift themselves with presents to just have a reason to celebrate.
Thando Duma also known by her stage name Lady Amar, is a DJ, businesswoman and Strawberry Lips ambassador. She owns Amar Lips, which she has different lip colors available. She's the older sister of actress and television presenter Ntando Duma.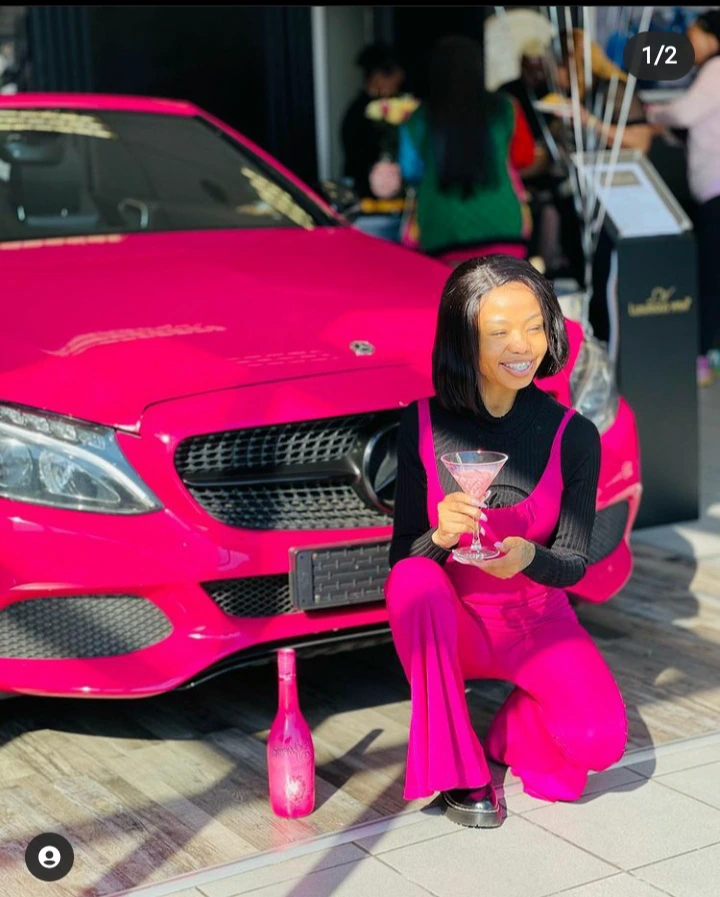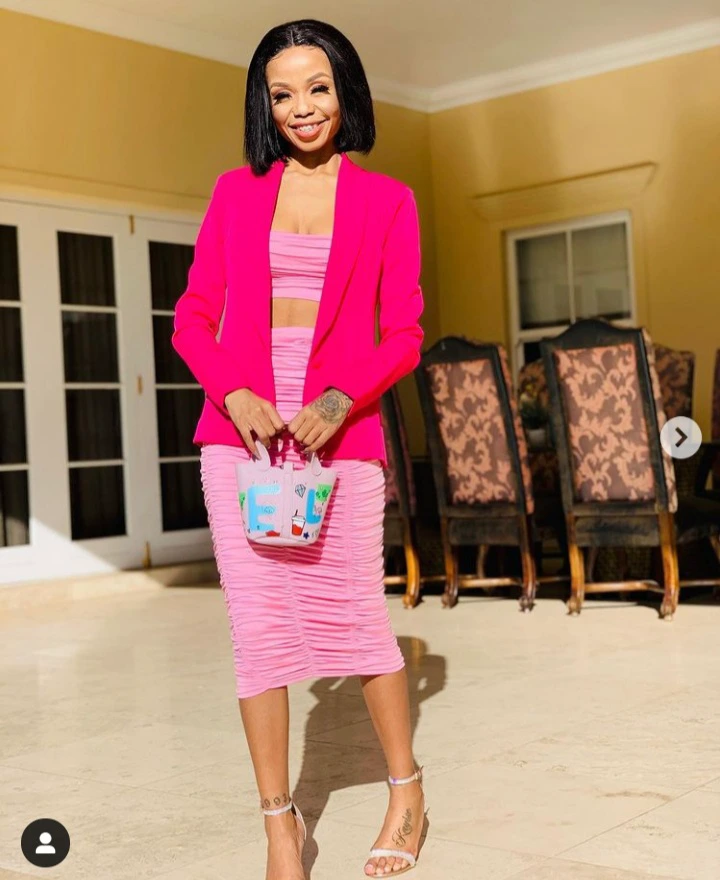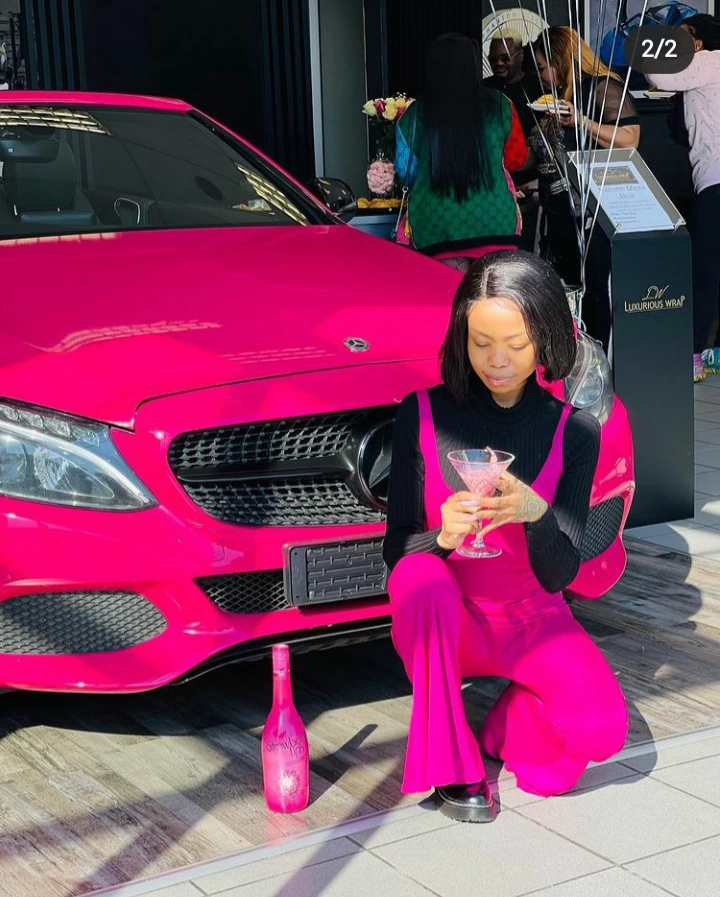 She shared pictures of herself standing next to a pink Mercedes Benz, with a Strawberry Lips bottle next to the car blending in perfectly. Her fans couldn't stop gushing over the pictures. The pink colour on the Merc is flames. No wonder her fans love it. She didn't say anything about the car being hers which is understand, for safety reasons.