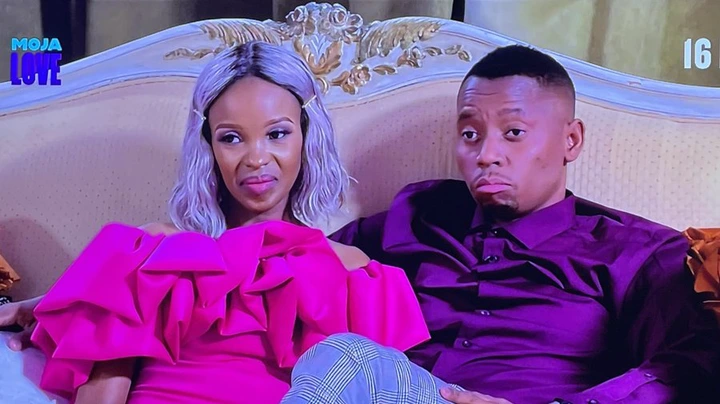 The couple Manana and Sido has accepted that people love to hate them. They feel like they are now celebrities, they even performed their song. That was a surprise to viewers and their housemates, if looks like they are getting a lot of hate, which does not look like people love to hate them.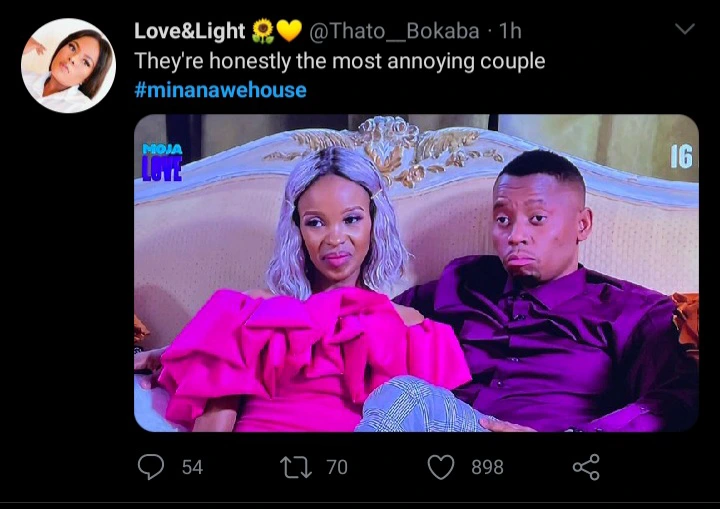 People have been saying a lot about Sido and Manana, they feel like the couple thinks they are better than other couples. People really do not like them, "They are honestly the most annoying couple" a Twitter user tweeted.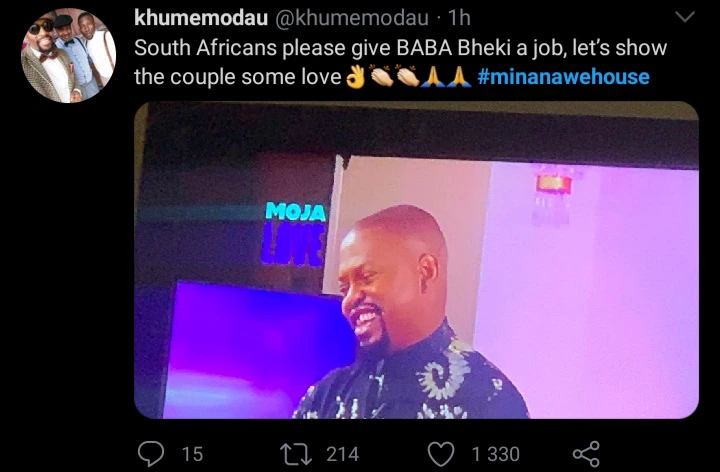 People love Grace and Bheki, they believe that they are made for each other. Although Grace felt like Bheki not working is affecting their relationship, they are still sticking together through thick and thin.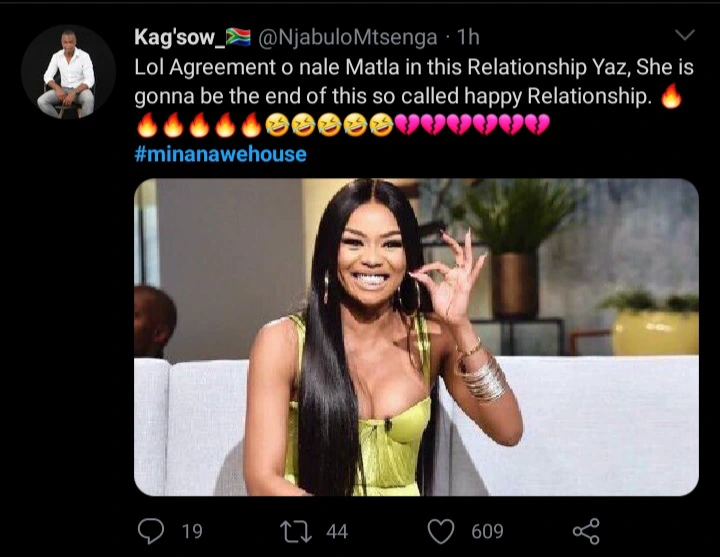 Sido and Manana decided to leave before the show ended, the producers did not stop them because they will not be forced to stay, if they do not want to.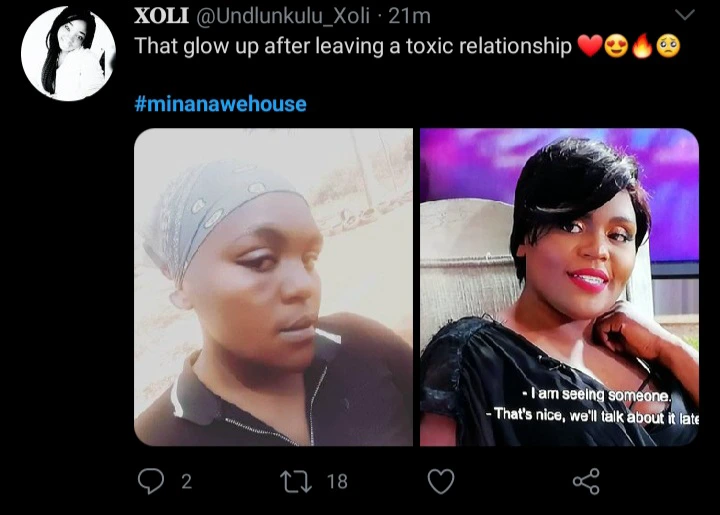 People feel like Zwido is better of without Livhu, she should focus on loving herself more than anything.