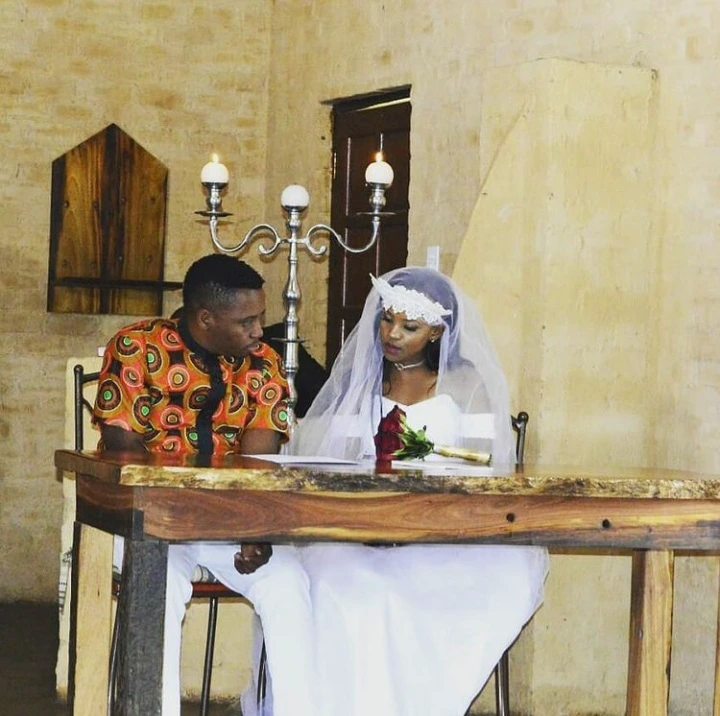 Sido and Manana were everyone's favourite couple when they arrived in a reality show called Mina Nawe House on Mojave love in Chanel 157. This Couple got married on the 28th of October in 2017 after winning in a competition called married in a flash that used to help people who wished to get married but lack the capital to do so.
This married couple ended up in a reality show because Sido wanted help in gaining his wives trust again as it was once broken due to his infidelity. Apparently afte a year in the marriage Sido started seeing another lady called "Agreement" and after Manana came to know about this she lost trust in their relationship and in her husband as well.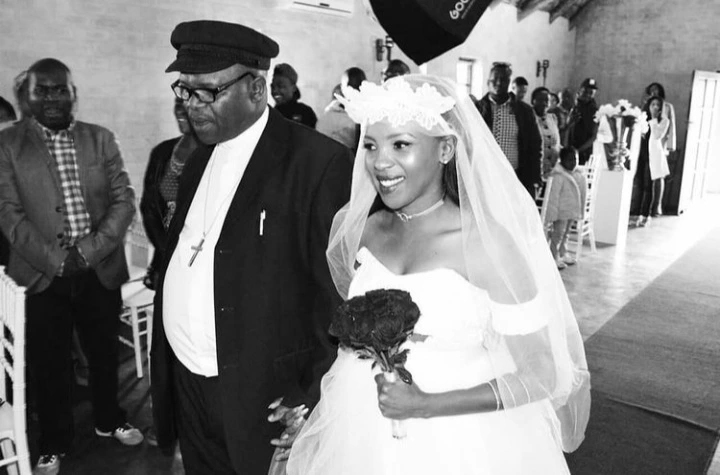 On the show we have came to learn that although this couple got married in 2017 they decided to jump the lobola part because they had no money and no ceremony was made to introduce the bride to the grooms homes. They just had that wedding which was sponsored by Married In A Flash
, which was organized in 3 days and they couldn't invite everyone because of the little time that they had.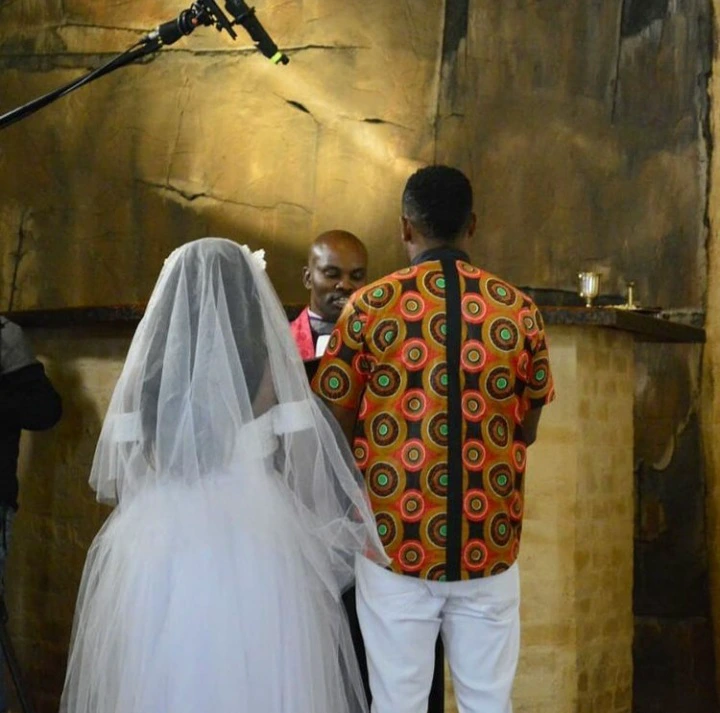 The couple met in High School and they started dating until they got married in 2017 but unfortunately up until last year in 2020 after coming to the Mina Nawe House Sido was advised to go and pay lobolo and get Manana to be introduced in his home as a bride they are still planning and now its 2021.
Here are other photos of this couple.