Post main image
Sello has since comforted the couple, expressing his helplessness in the situation. He claimed that both he and his wife Pearl Maake KaNcube adore them and that they served as an inspiration for their union. "It was your lovely union that led to my marriage! One feels so helpless while watching what's happening to you guys because it's so sad. I want you to know that we are concerned for you, that we are aware of how strong your bond is, and that we urge you to never lose sight of what you truly have in common." He expressed his satisfaction that they are presenting a united front "The fact that you guys support one another inspires hope in many people!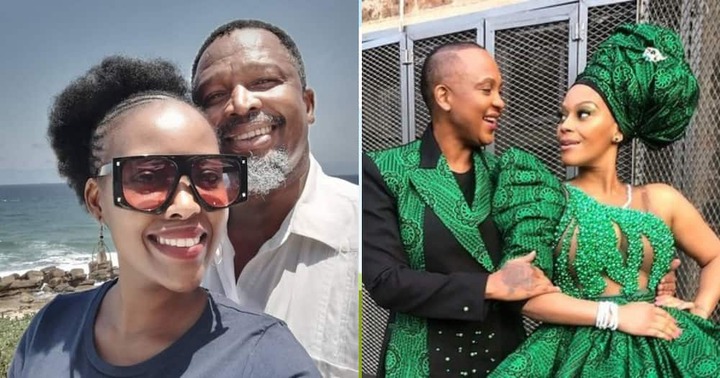 Letoya Makhene sends sweet message to her Bae Lebo Keswa – Mbare Times
You really knew what they meant when they said "through thick and thin"! I'm sending you guys love on behalf of Pearl Maake KaNcube and I." Letoya replied by expressing gratitude to the actor for calling them "Ntate Sello, I'm so grateful to you. Feeling helpless is the last thing you should experience. Your wife's call to us on the phone, together with yours, significantly improved our mood. God bless you and your family, and may He grant you the courage to help us when we're down." Following the Daily Sun's publication, Letoya acknowledged that she and Lebo were in fact attacked by the Leeus. "Yes, what you have all read in today's Daily Sun is accurate.
Actress Letoya Makhene leaves Mzansi speechless after posting X-rated photos with lover afromambo.com
Lebo Makhene-Pulumo, my wife, and I were attacked by my ex-husband Tshepo Leeuw and his family when she refused to accept a plastic bag containing five packs of noodles, five apples, five pears, five bananas, and a box of tinkies that he was sending home with my son. "He lies and says he is helping my son, but he isn't. He actually owes me money because he borrowed money from me. Since our son was born, he has not paid a single cent for him "She spoke. She said in the letter that she takes care of her child and does not require the tiny grocery items the Leeuws sent her because caring for her child costs her R8500 per month. "I spend roughly R8500 per month on my child. Because my wife refused to accept a packet containing 10 slices of processed cheese, 5 noodles, 5 pears, 5 apples, 5 bananas, and not a single penny from these individuals, they severely assaulted her "She composed.