South Africa has woken up to the devastating news of the passing of Luzuko Nteleko.
Mzansi mourns the loss of a brilliant actor,that has been entertaining the world for almost a decade now.The award winning star was reported dead in the early hours of 22nd of June.The media was informed by the friends of the deceased.
The actor was reportedly diagnosed with brain cancer in 2019.And has been battling the condition for three years.But unfortunately has lost the fight after years of going through surgeries.
Wiseman Mncube, famously known as Sbonelo on Uzalo, shared his chat between him and the late Luzuko.The chats have shown the level of belief he had in God.It is without doubt that he was a god-fearing man.In the picture ,Luzuko is informing Mncube about his great new.He allegedly went for a scan and healed.Read below:
Rest in peace and power Luzuko.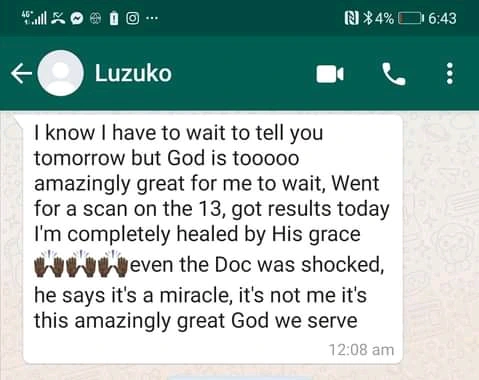 Please do not forget to like, comment, share and follow for more content.