The Social Media streets are divided about who the most gorgeous man in South Africa is, there is no doubt that both the contenders are attractive and successful in their own right but Tweeps can't agree on who takes 1st place.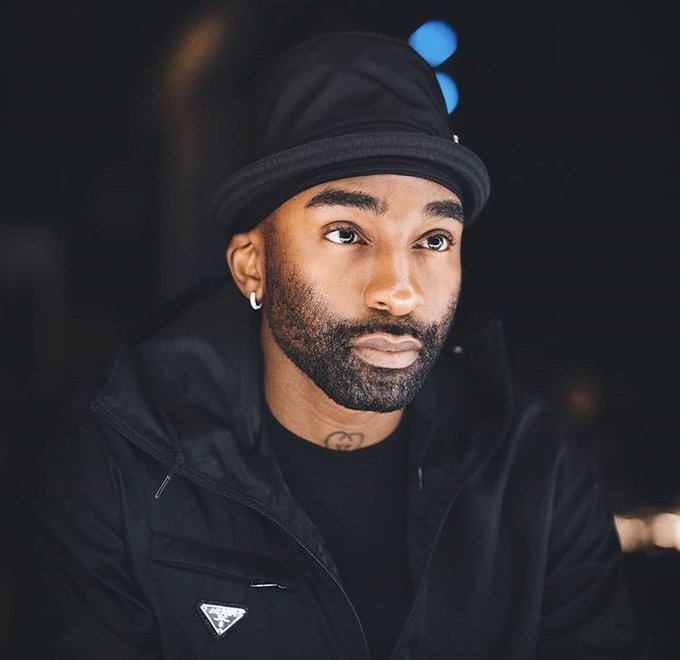 In one corner we have Rich Mnisi, fashion designer, model and entrepreneur and in the other corner, we have Riky Rick, rapper, producer and entrepreneur.
A Social Media Tweep started the debate when they posted a snap of Rich Mnisi lazily lying down somewhere with a coy smile on his face.
"If this picture doesn't convince you that Rich Mnisi is the most beautiful man in South Africa then I really don't know."
Rich Mnisi fans and thirsty followers immediately flooded the comments section to share their unfiltered thoughts.
"Just because ufuna isende lakhee"
"truly the most beautiful chocolate man"
"First time seeing him. He's so gorgeous"
"The things yall do when yall want polo necks. Have you tried the "how many retweets for a polo neck" that might work."
Rich Mnisi is known for his exquisite and expensive clothing, the talented designer's clothes have many wishing that they were within the financial bracket to be able to afford his items. His designs have been featured on British Vogue's 7 Inspiring African Fashion Brands To know – And Wear Now list. The magazine describes Mnisi's designs as an " amalgamation of patterns, prints and textures that explore narratives of African heritage." Who knew that his beauty would be another thing that he is famous for.