It looks like every celebrity wants to become a sangoma these days . First it was Boity followed by so many other celebrities who were became traditional healers.
Mzansi was left stunned after Masechaba Ndlovu posted her pictures on Facebook wearing traditional healers clothes. I would like to believe that she is not a traditional healer for real but maybe she was just doing a job to appease the ancestors but then others can argue with me on this one.
When things don't go the way people want them to be , they usually turn to their ancestors and making sure they are always happy as they need to protect them. Other people were saying that Masechaba Ndlovu was being dramatic and that there was no need to for her to show off whatever she was doing in secret. Unfortunately there is nothing secret about these things these days.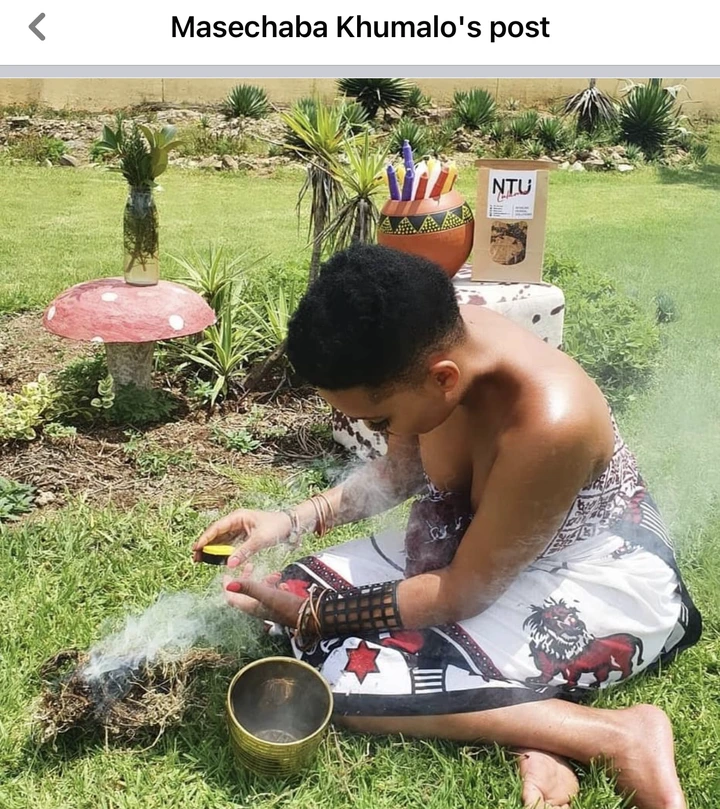 Celebrities don't even value the rules and regulations of appeasing the ancestors. I group knowing that when you do this kind of jobs, no cameras are allowed but then I have seen so many people posing in their pictures and sharing on their social media pages . I guess they move on with times.