We have sad news for the true lovers of Motsweding FM, today on 17 January SABC reported the sad passing of one of the greatest radio presenter of all time, KB Molopyane. He was a man with a great honour and a loving heart, he treated everyone with great respect in and out the radio and entertainment industry. KB Molopyane rose to fame when Benny Boogy Eyes introduce him on his 1st day on Motsweding FM in 2002, it was on Friday afternoon and since than he has never looked back.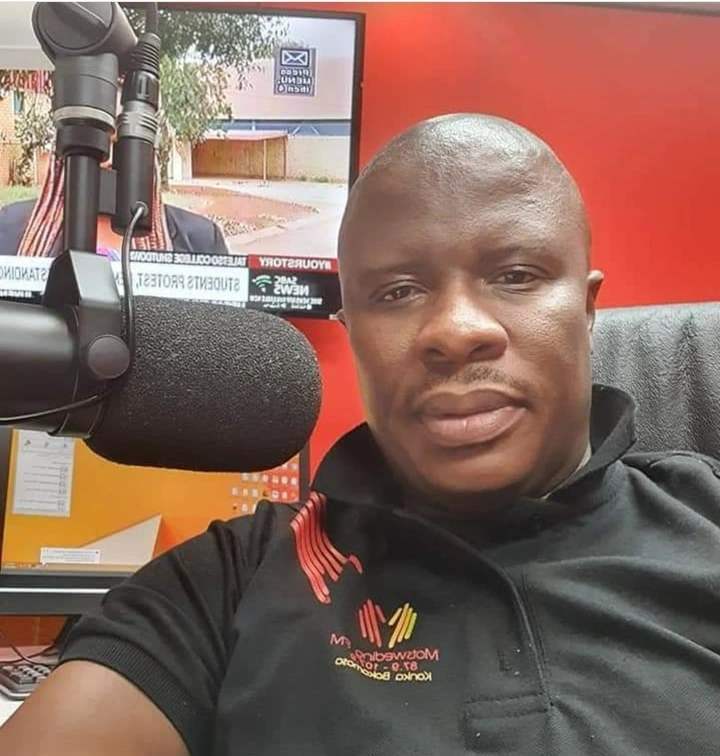 image credit : Twitter
Makabaza was a business man who run Bokao Enterprise cc and he was a club DJ in the music entertainment industry. He loved sports so much that Motsweding FM made him a full time sports commentator. One of his social media follower and Motsweding FM supporter tweeted a moving message about this sad passing of Makabaza, "@kbMolopyane May your handsome soul rest in peace (flying bird emoji) This just so unbelievable bcos just last week Saturday you did your show … yesterday @solly_mputle and Sammy Feaver they were just joking that you will be back and wena o decider go tsamaela sa ruri ( crying emojis)" – @MercyMotlogelwa.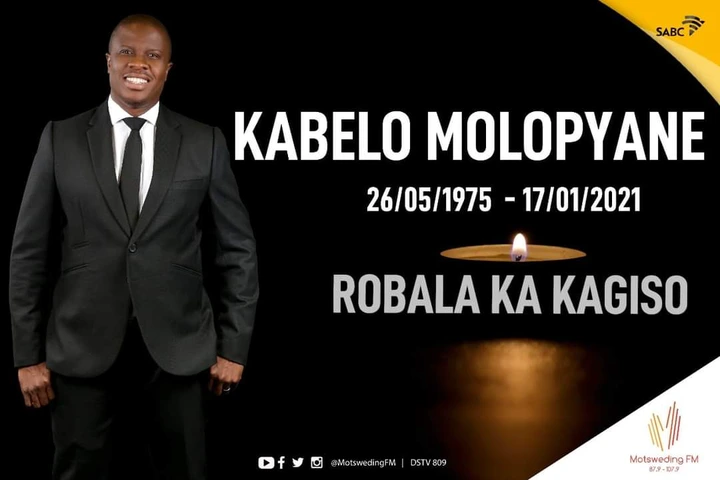 image cred : SABC / Twitter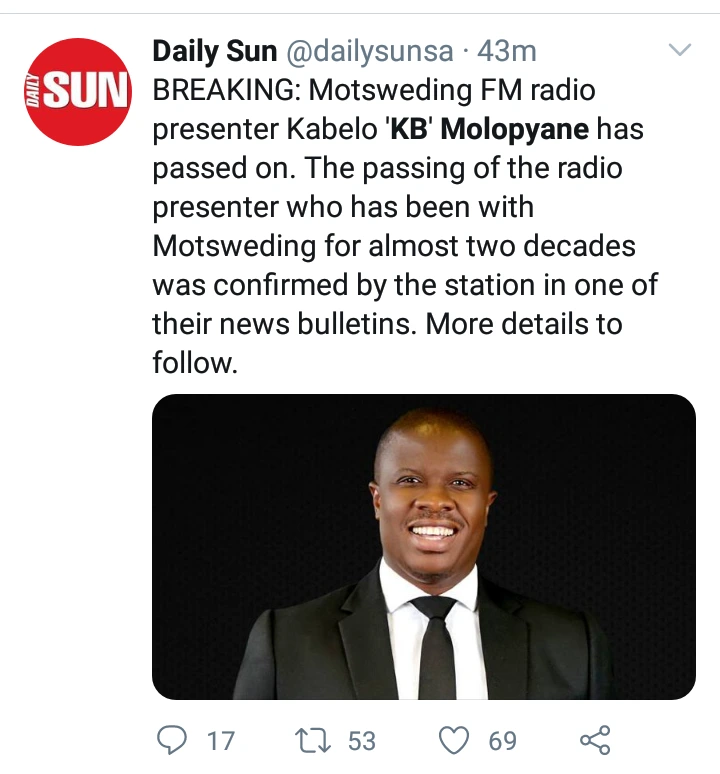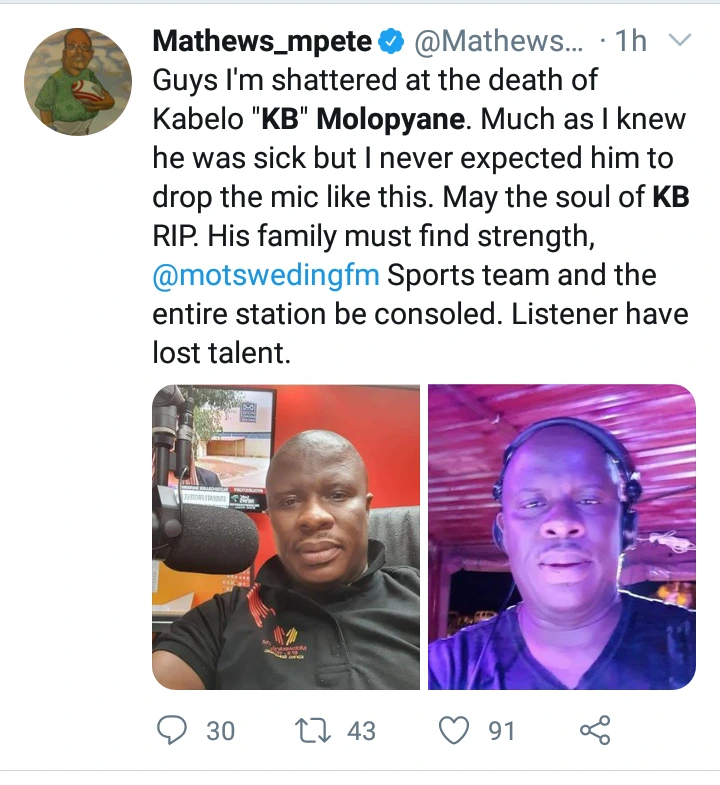 image screenshot credits : @dailysunsa & @MatthewMpete / Twitter
We love to say may his soul rest in peace. You didn't vein but die a good man. We wish all pass our condolences to the family and loved ones of KB Molopyane.
Thank you for taking your precious time to read our article.
Please don't forget to share, like, comment and follow us for more articles.
You can also follow us on our social media accounts at News Flash Gordon on Facebook and @NewsFlashGordo1 on Twitter.