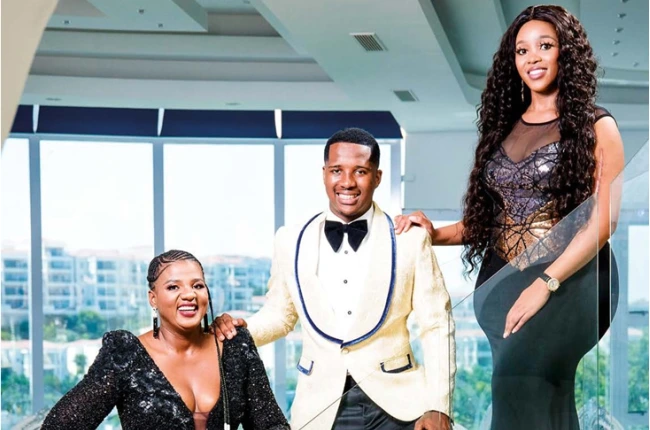 SARS has finally caught up with the wealthy businesswoman and TV personality. The North Gauteng High Court has ruled in favour of the South African Revenue Services. The court has granted the taxman a final order to liquidate Shawn's company on order to recoup debt.
Zikhulise owes SARS R 204 million in outstanding taxes. Shawn has repeatedly stated that SARS was biased and acted in bad faith, declining to enter into a deferred payment arrangement. The court rejected that claim.
It is still quite baffling how a court will reject a civilian asking to pay this amount in installments, instead of liquidating the whole company, at a time of such high unemployment.The number of jobs lost, and a family's lifelyhood is compromised. A compromise could've been reached, so that all parties don't lose out.
How does one get to owe so much tax? Quite simply, by not paying tax. If you don't pay small or payable amounts, the bigger debt will be harder to pay. In such cases, the courts and SARS use celebrities to make examples, to send a strong message to the public.SARS commissioner, Edward Kieswetter welcomed the judgement and expressed SARS's commitment to enforce compliance against taxpayers who abuse the legal process in order to try avoid obligations.
It's hard to think that Kieswetter is talking about taking a family's form of income, when payment agreements could've been made.Kieswetter maintains:
"Sars will act within the law and will pursue without fear or favour any taxpayer who is bent on evading their legal obligations,"
"I am appalled that people would through their carefully calibrated actions, seek to deprive poor and vulnerable South Africans who depend on state-funded social grants by not paying their taxes. This victory must send a clear and unambiguous message to all citizens that Sars will make it costly and hard for taxpayers who choose the path of non-compliance."The fact of the matter is, the taxes are needed as the country's income. It is thus very sad when taxpayer's money is squandered by the country's leaders. Hearing that people lose so much for SARS to recover the debt owed, and then listening of how private trips; houses; cars; booze etc are funded using this same money, is heartening. Worse is that those that squander the money don't face legal action beyond investigations and lengthy court cases.
Speaking about the show, Shawn said:
"I've led a very private life. It was a long road to get me here. I decided to do this show because the media had long spoken for us.
"We wanted people to see us as we are.
"That was the initial plan but I enjoyed how people responded to me and my family. The love is overwhelming, I still can't believe it myself"
Will the Mkhizes survive this blow? Can you imagine the life they will live post liquidation? Do you think that this is fair?
Share your comments with me, and do share the article and get more people talking.
(@kwa_mammkhize)