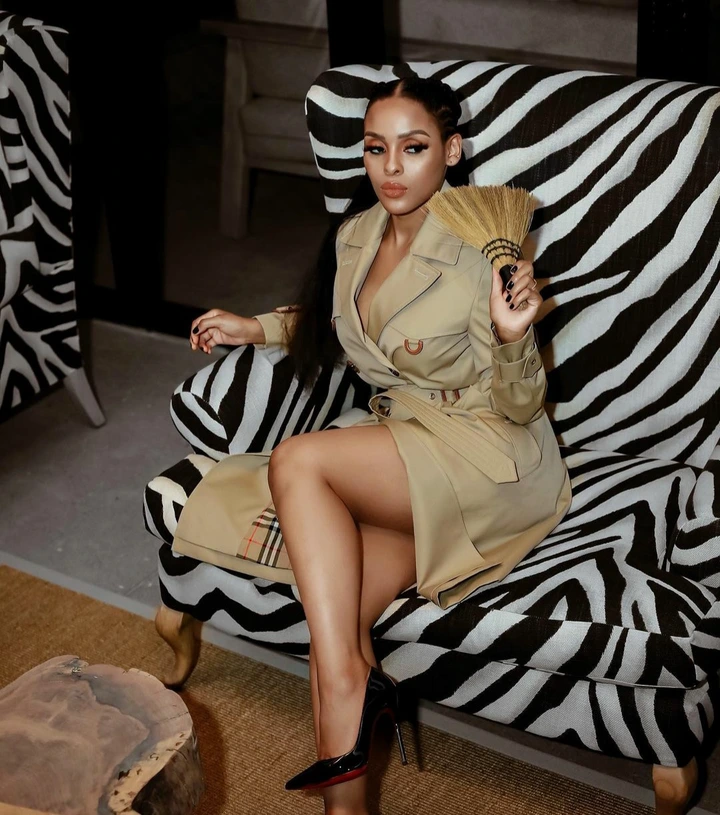 After weeks of ridicule and backlash from the public due to the arrest of her boyfriend, Edwin Sodiz Kefilwe Mabote has finally spoken out and addressed the public. Through her Instagram, the public personality had few words to get off her chest.
Firsyly she said, " This past few weeks have shown me who is for me, and who is against me. I have been crucified for something I wasn't involved in, had no idea about and had my hard work undone. Working so hard for 8 years only to have your work undone by a two week media frenzy and storm. I love how people jump to conclusions without knowing exactly what's going on. But that's the beauty of a woman. We often tend to hide things for the sake of the men in our lives, yet when backlash is received, even by virtue of association, it rests on your shoulders.
Having been a support structure, I now find myselfat the mercy of tabloids and wasn't even protected during this storm. I have been called names because of this, and now, I find myself in the cold when asking for a mere courtesy of support.. but I trends, over something that didn't even concern me. I should've known that when the going gets tough, it's every man for himself."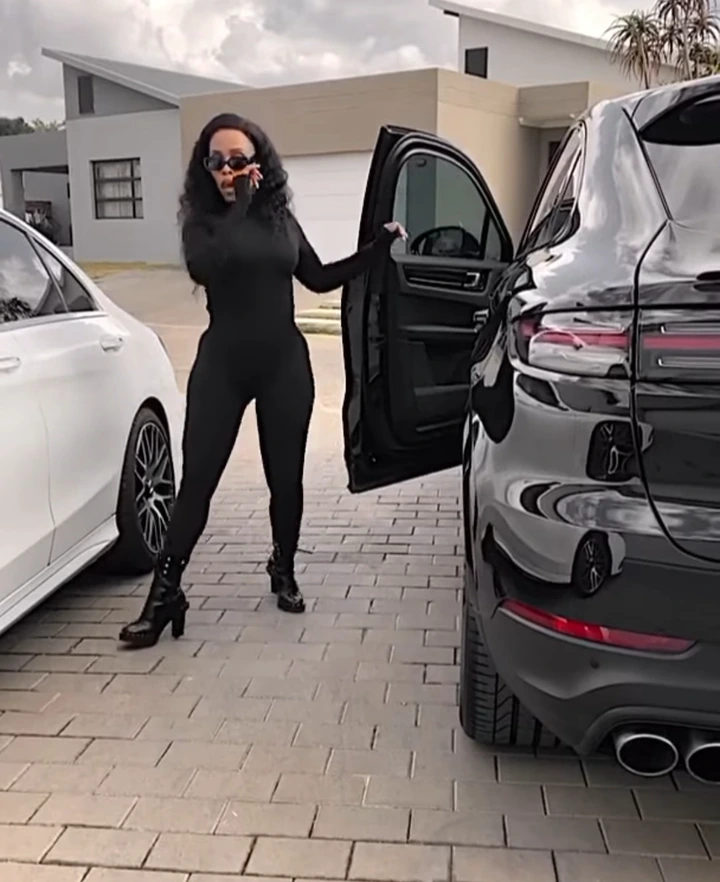 (Image: Kefilwe Instagram)
One would have thought she would have been done with the above words but she was coming for everyone, including her exes.
She went on and said, "and even those that comment on my posts with vile and despicable comments, they don't know that I know who they are. Bitter exes who are creating fake accounts to drag my name in the mud. Shouldn't you be focusing on the new love of your life?! Laughable at best I cannot wait to share this story in my way in my upcoming book, where I will name and shame all these rascals and ill mannered freaks who think they own me because we once had a relationship together. To think I elevated them, and made them look and fit the part of luxury, only for this love and support to be thrown in my face, even to the detriment of my finances, which I have worked so hard to acquire.
Men who use and abuse because they think you are after their money. Just because I'd get a gift here and there, doesn't mean I used the wealth of men to be where I am. I work hard for everything I have! Receipts honey! I will not allow anyone to bring me down. The one person that can do that is ME! And I certainly will not stand for rubbish, rubbish that is not caused by me.
And let it be known that they will squirm! I have been quiet for too long and suffering in silence."
For those who would have thought that Kefilwe would be the bigger person and let the hate and abuse slide, thats further from the truth. An affirmation from her was, "it is with great sadness to inform you all that "uBigger Person Ushonile"! The gloves are off! I am not holding back! And I will tell the story in this space! my way! Watch. You will get what you give, and to all those who think I make my money in bedrooms, I'd suggest you take reading classes cos my next book will put everything into perspective.
To all those exes who think the gloves haven't come off, we are in the ring! It's WWE baby! You will learn not to mess with my name, my brand and the hard work I have put in. You can mess with other things, BUT NEVER MY LIVELIHOOD!
Stay bitter, I will send you a complimentary goodie bag filled with lemons so you can stay sour, and my book when it's released so you can see for yourself who is the bitter one. What an exciting time."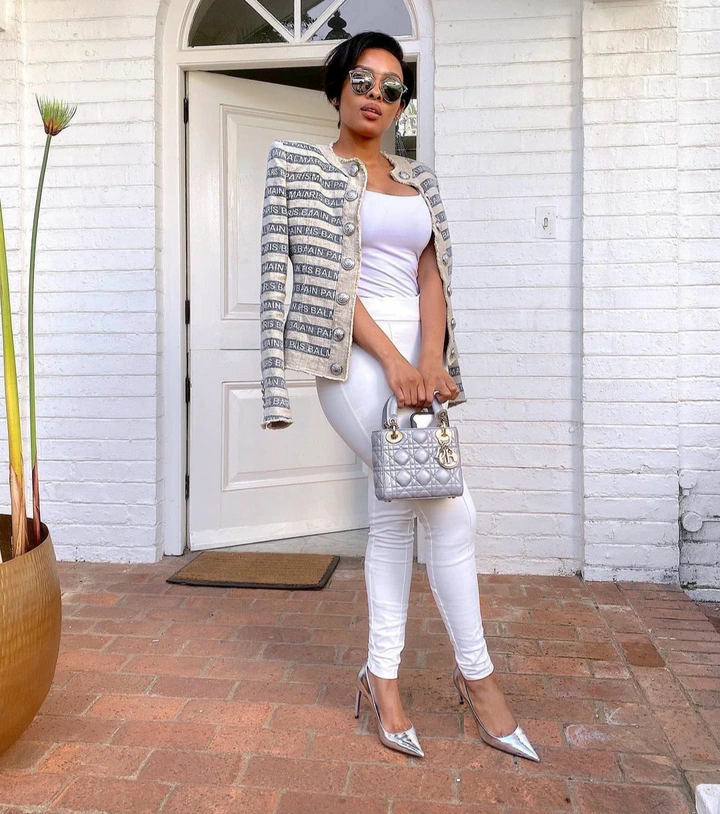 (Image: Kefilwe Instagram)
It looks like we should be expecting a tell all book pretty soon. Before that though Kefilwe had this to conclude, "and to end things off, I will say this once and once only! Judge if you may, but Jesus Christ hasn't appointed you as his deputy for you to form an ill-informed opinion and judgement about me.
This girl has worked for 8 glorious years to be where she is today! I hardly sleep, have a team behind me and work my butt off to enjoy the finer things in life! I AM MY OWN BLESSER, because Christ has blessed med.
And yes, you used to give me monetary gifts, like any other relationship. You are a provider after all. But now, I am crucified because I know my worth and work even harder to make myself a success. Maybe you are threatened by my success and strong willed personality. Have you asked yourself why I threaten you?!"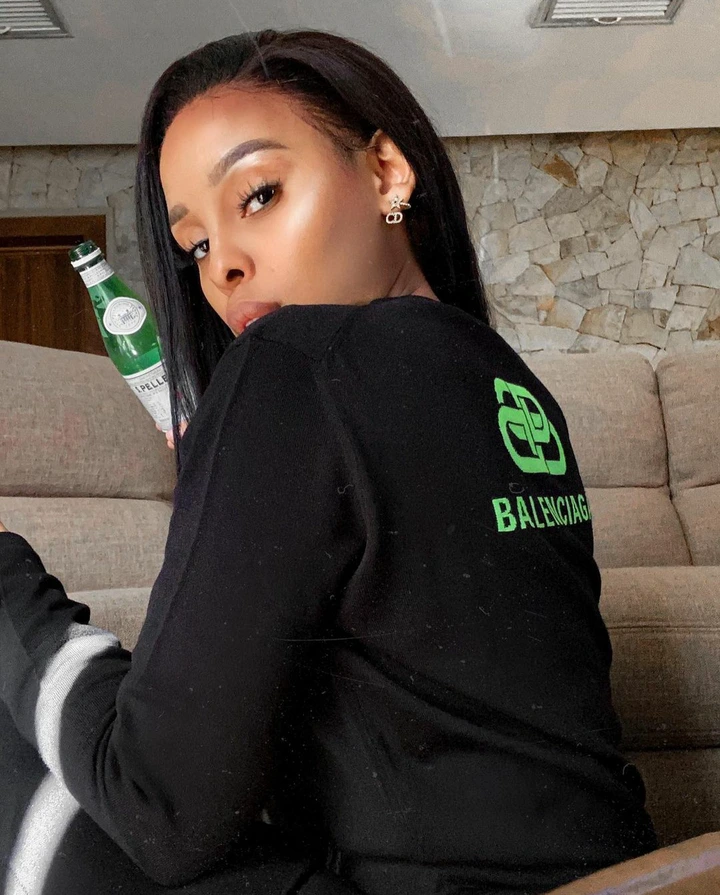 (Image: Kefilwe Instagram)
Another sending off message went to the ladies which said, "Ladies, know your worth! And don't you dare crucify me for knowing what I am worth. I know what I bring to the table. I actually bring the table to the party. I have bank receipts and proof of payments from the brands I've worked with to prove my innocence and this will be highlighted in my second book. Maybe after this, you will respect working professionals in the digital media space.
So before you wild out because of a measly R50,000 or R20 you get from your boyfriend, do not make problems mine. your
No, we aren't gloating, we are stating facts! Hard work and perseverance will make you steadfast in knowing what you want, and I am not about to change to fit the persona and ego of a man. NEVER!
A man gives you an "allowance" that barely covers the monthly petrol cost of your car and they think they own you? A measly allowance and now we must shake? Haaah, what a joke my darling!"