Nelisiwe Sibiya 'Dr Mabali' from Durban Gen has decided to spoil herself by buying a R1.4 million car.
She has decided to buy herself and expensive BMW M440i xDrive convertible car with R1.4 million, congratulations to the actress as we are heading to summer, days according to my opinion is a great choice. She will feel the breeze of the summer wimd flowing through her when driving her beautiful convertible car.
Congratulations are in order for the 29 year-old actress on her newly acquired luxury car. The purchase of this beautiful R1.4 million BMW convertible car was announced by her friend address too Noxolo Mathuba, who plays Lily Dongwe on Uzalo.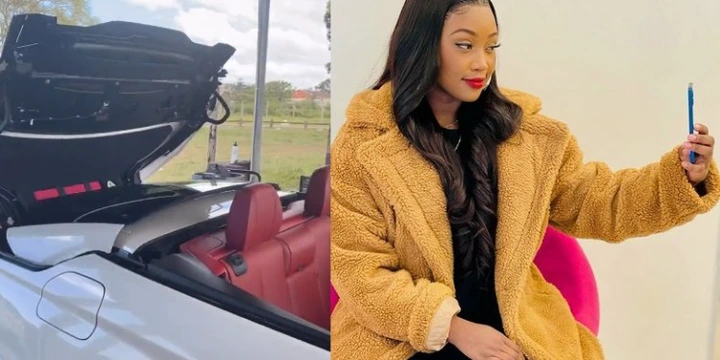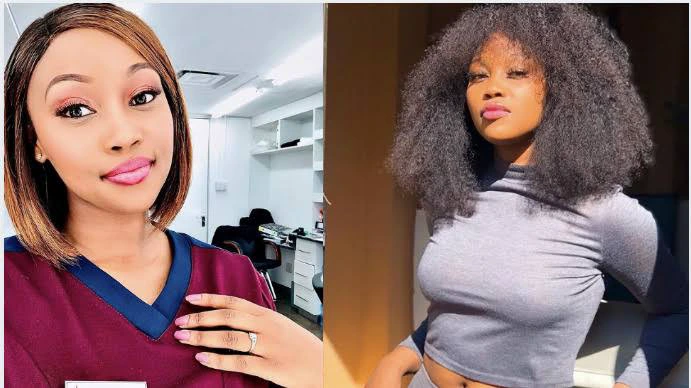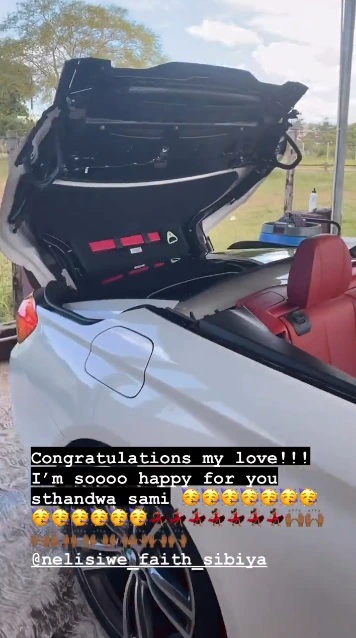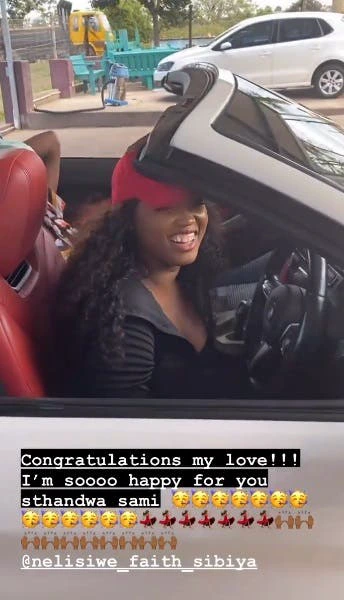 According to the picture below, that's a screenshot taken from the video where they at this beautiful moment. You can see with her beautiful smiles that she is happy about her new acquired BMW.
Currently on Durban Gen, she plays this complicated character whereby her husband was shot and killed in a hostage stage drama, in a short period of time after the burial of a husband should then date another man. But things don't go well as their husbands will stipulated that in order to inherit everything she should not be with a man for a year.
But after deciding to not inherit anything in order to be with this other man, she is fighting a threat of a case after she gives back all the inheritance to be with Dr Lindelani, on the show.
Nelisiwe's video once went viral on social media when her video being vaxed by taxi math's surfaced. Now we can safely say, gone are those days of using public transport for the actress as she's leaving large and strolling in a convertible BMW.
According to reports, the actress has signed a R95000 month deal with Durban Gen producers, Stained Glass Production.
Congratulations to her!