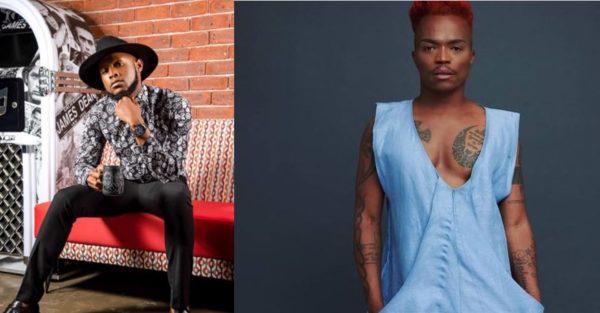 Mohale Mataung has finally opened up about his relationship with Somizi.The star spilled the tea on an interview with Power FM sharing what the latest on their relationship.
Mohale insists that he and Somizi are still together, they are not heading for divorce or breaking up.
In his words, he stated that they are still doing fine.
This brought confusion to the faces of so many as they are sure that the pair are not together anymore but since Mohale insist they are doing fine, then so be it.
"I think that is okay, people decide in a relationship that this is how we gonna do things, this is the route we are going to take and it is okay," said Mohale.
Mohale also addressed the rumours that he has moved out and Somizi's lawyers have served him with divorce papers.
The entrepreneur and socialite says that he doesn't know anything of that nature.
"Show me, where are we divorcing, sometimes I go on social media and someone would say you are trending, and I would be like these people are talking about something that I do not even know," he said.
There is always a reason to smile – find it. 😁🤍 pic.twitter.com/cVxhqrksIR

— Mohale Motaung (@mohale_motaung) April 7, 2021