The South African star Caster Semenya after missing the currently going tournament in Tokyo Olympics Games which are held in Tokyo, Japan. Caster Semenya still has a lot of things to be happy about and lot of things to celebrate.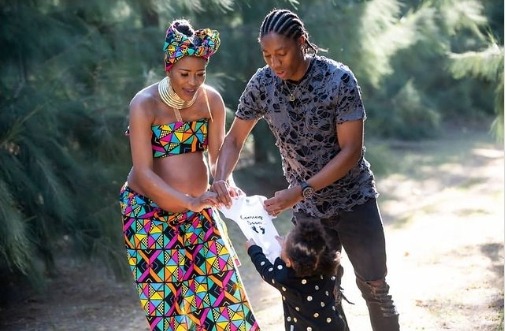 Caster Semenya who is the South African Olympic Champion announced today that on social media, Caster Semenya announced today that she and her wife Violet Raseboya who is also a multi medalist runner, they are expecting to welcome their second child.
The South African Olympic Champion and multi medalist runner, Caster Semenya and Violeta Raseboya married on the year of 2015, and this two couples made this special announcement on social media where they were seen together with Violeta Raseboya pregnant and they baby girl Ora.
Ora who is the little girl of this couple turned two years old few weeks ago.
Fans are busy sharing their reactions on this post of Caster Semenya while others are congratulating this two couple.