South Africans are beaming with pride, joy and happiness for Caster Semenya, this as she announced today that she and her wife Violet are expecting their second baby.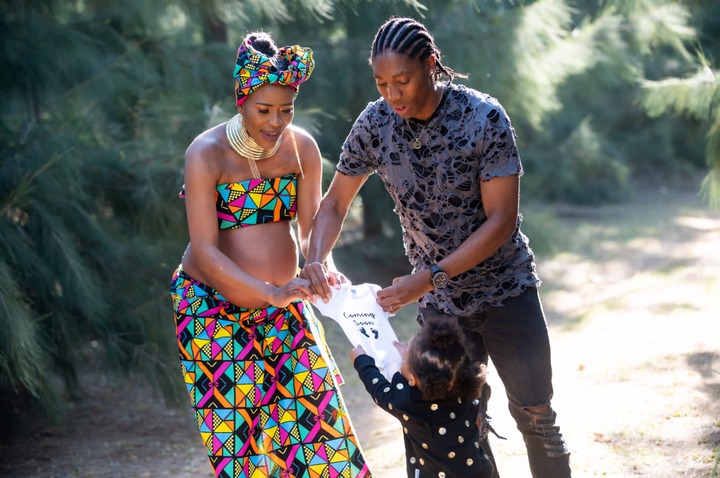 SA Olympic champion Caster Semenya and her partner Violet Raseboya might live quite private lives, but there are precious moments they can't help but share with their fans. In celebration of their daughter's second birthday, the couple recently posted a picture of their daughter Ora Semenya.
Today the Semenya's posted a picture of their family, with Violet spotting a baby bump.
When making the announcement of the addition to their family, Caster and Violet only posted baby shoes and clothes. While the couple have yet to unveil their baby's face to the public on social media, they have started a private Instagram page for Ora. Take a look at precious moments Caster has shared:
Mokgadi Caster Semenya, born 7 January 1991, is a South African middle-distance runner and winner of two Olympic gold medals and three World Championships in the women's 800 metres. She first won gold at the World Championships in 2009, and went on to win at the 2016 Olympics, and 2017 World Championships, where she also won a bronze medal in the 1500 metres. After the doping disqualification of Mariya Savinova, she was also awarded gold medals for the 2011 World Championships and the 2012 Olympics.
Caster has had massive support from prominent people like the late Mama WINNIE Madikizela Mandela, who was vocal about Caster's rights to freedom.