It is very sad for us to announce another passing of our well known actor Mr Sam Philips. Mr Sam Philips is known for being a South African actor, writer, musician, author, leader and a very good producer.
Mr Sam Philips started his acting career at Manga High School in Cape Town. He started by joining the non-ratial People's Space Theatre in 1974 and played in the multi-racial production Lysistrata at the Space. He performed in the first black production of "The Sacrifice Of Kreli" and joined Market Theatre in 1971 with the Merchant Of Venice.
He also played in international movies and series like Athol Fugard's Master Herold and The Boys of which were played and performed in Orleans, USA.
He is an Oscar Nominee for playing the lead in Senzeni na? Of which was nominated for best short story with the American Film Institution (AFI) in 1990.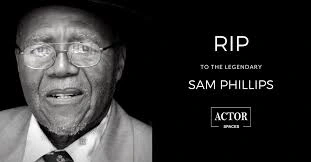 He is a veteran in the entertainment industry, as he joined the SABC in 1978 as an announcer. He was rushed to the hospital this morning and after having a short illness he passed away.