Musician Andile Mpisane performed his latest single Umcimbi at the 4th Annual Hollywood African Prestigious Awards' viewing party, hosted by Shauwn Mkhize. Industry greats including Somizi, Vusi Nova, Lasizwe and friends were in attendance. Mzansi got a front row seat and it was all thanks to entertainment commentator Phil Mphela.
A follower thought that it was a rehearsal video seeing his lack of enthusiasm, "Phil are you sure you posted the right video? Is this not from the rehearsals maybe?"
Another commented: "Money can't buy you talent however it can get you great dancers. Silver lining everywhere."
Defending Andile, was a follower who applauded him for doing what he loves instead of being stuck in a job that does not serve him. "You know what's nice about Andile he is doing what he  loves and not doing it for the money and that my friend right there is happiness, you should see how many people are miserable at their jobs because of money. Shout out to Andile he's king"
Others felt he needs to go back to school and get a qualification so he can run his mother's businesses.
"Call me a HATER…But, money is not buying Andile Mpisane NO talent. His mum also has loads of money, but her sense of dress is just crazy. Doesn't she have a stylist, though?"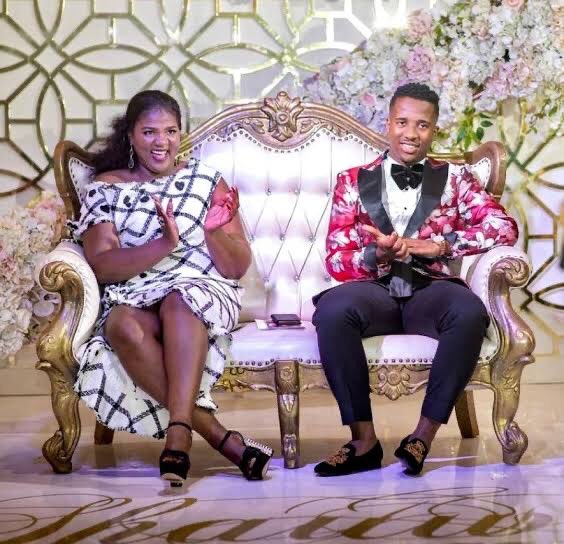 Read more: SARS Wants R204 million From Shauwn Mkhize
Andile, Shauwn's son got a chance to showcase his talent when he performed at the viewing party but Mzansi was unimpressed. "What talent?" was the sentiments shared by many under Phil's comments section as some were baffled by the "lack of energy" he gave out.