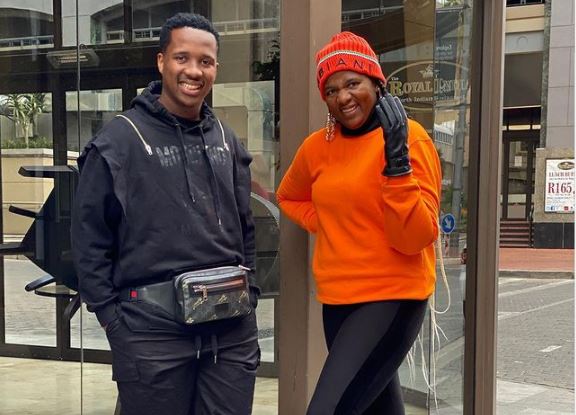 South African businesswoman, Shauwn Mkhize passes down huge legacy to his son, Andile Mpisane.
In a touching video shared on Instagram, Shauwn explained the reason why she had to let go the legacy to him before passing on. The video reveals some properties she's set to give to himShe also penned down a heart melting note to the young man.
"To my prince @andilempisane01 you've been there to witness my highs and my lows. You know that this journey has not been easy but we've made it this far. The pride and joy of any parent is their child, for me it's YOU. I am so proud of the young man I see you becoming. Being blessed with you motivated me to work even harder," she said.
"We are living in uncertain times, with no promise of tomorrow and some people die without ever getting to really express their feelings, I don't want to be one of those people," she added.
"Now that the ground work has been done, one day we'll look to you to run with the batton and continue to grow the legacy that those before you started to build.
I love you son and I can't wait to see the impact and mark you'll make and leave in this world."
The video left lots of followers emotional, including celebs. Check out video below:
View this post on Instagram