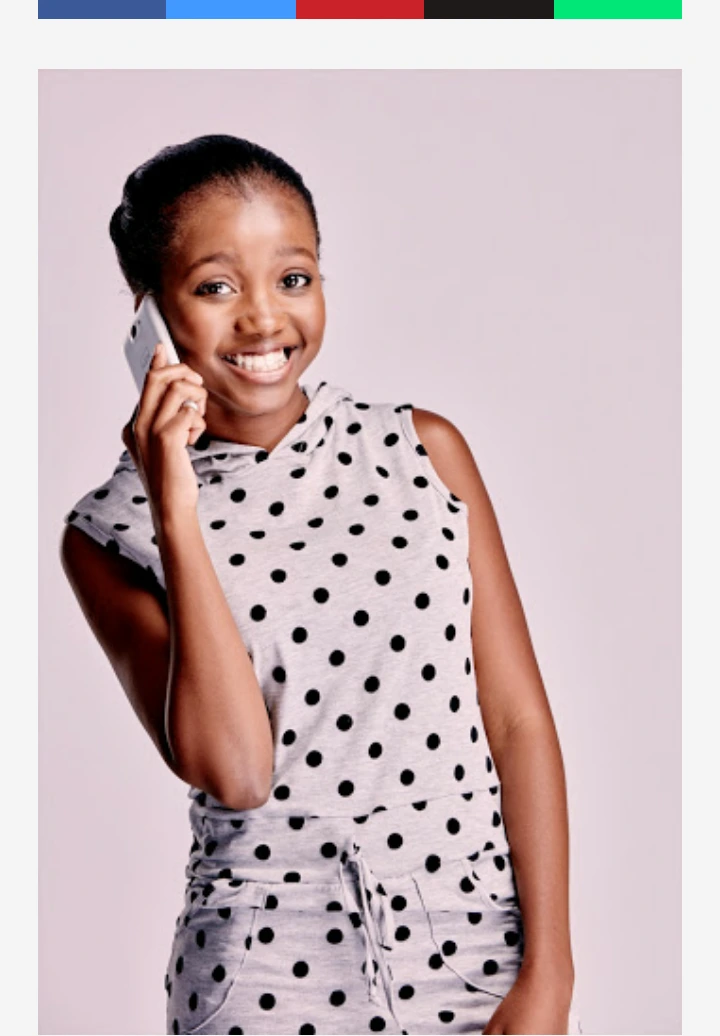 Scandal! actress Nomvelo Makhanya has for the first time revealed telling details about winning the battle against bipolar, anxiety and depression which resulted in her being booked into a psychiatric hospital last year.
The 21-year-old star who plays the role of rebellious teenager Lindiwe Ngema on the e.tv soapie told TshisaLIVE that she hoped her story would help others.
The young actress reflected on the wave of emotions she felt when doctors diagnosed her with the mental illnesses.
"When I visited my psychiatrist he told me that he wanted me to book myself into hospital the next day. I was hesitant. I kept thinking, 'Dr, I need to get back to work tomorrow'. I was also scared that people wouldn't understand and that I would be away with no support," she explained.
At the time, Nomvelo said she felt like everything was impossible to handle and sometimes felt like she could not make it through the day.
"I felt like I was drowning and felt like with every breath I was waging a war against myself," Nomvelo added.
The actress said that some days she didn't know if she was going to win the war.
Here's your chance to DJ with Black Coffee in IbizaDJ Black Coffee is giving one local fan the opportunity to perform with him in one of the party capitals of the world, Ibiza.
After spending three weeks in hospital and getting the necessary help, Nomvela won the war.
This despite the judgement she received from people who didn't know her story. "I didn't really listen to what people were saying or worried what they thought of me but I did get judged."
Nomvela recalled how an older woman judged her after finding out that she was in hospital for the mental illnesses.
Ntsiki Mazwai left 'defeated' after thieves 'stole her weed'Ntsiki Mazwai was left fuming after thieves broke into her car and made off with her stash of "weed".
"She asked me why I had the bands (admission bands) and I told her I was in hospital for depression, bipolar and anxiety. She started judging me and suggested that I was too young to be struggling with such problems. It shook me but I just shrugged it off," she said.
Now, about a year later, the rising star is in a much better space and has spoken out to inspire other people.
"I want people to know that there is hope. You have to take it one day at a time and believe that it will get better. I still struggle some days and I have to talk to myself and let myself know that it will be alright, even if I