Akin to Sam Smith and Billy Porter, who have also come to the fore with vocal prowess and sonic chic, Langa has broken new ground for South Africa's musical masculinities. Presently in the limelight as Deezer's Next Artist of 2020, Langa is set to complete the year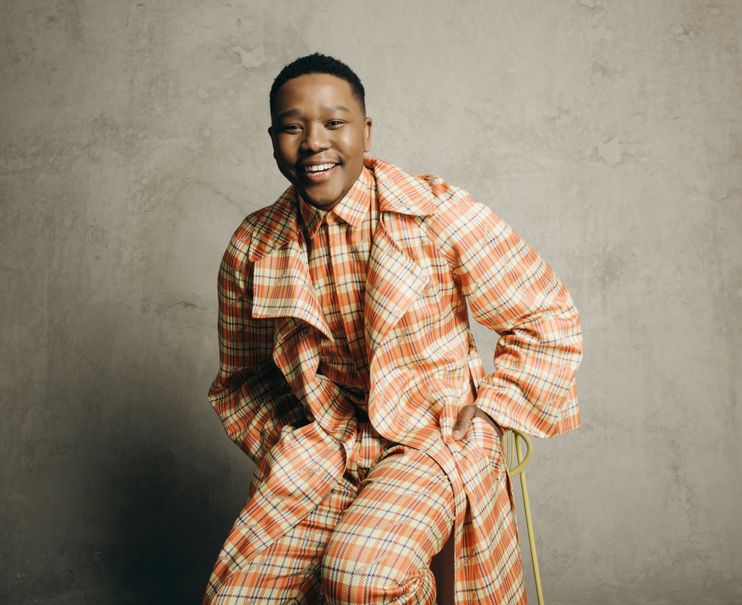 recounting the forces that propelled him skyward from the very first note — showing us a man brimming with love, power, purpose, and pain in a seminal debut album set for a mid-year release.
Graduating from the National School of Arts where he studied Dramatic Arts for three years and Contemporary Music for his final two years, Langa went on to refine his technique and vocal health by studying a year in formal classical singing and training at Rhodes University in 2013. In 2014 he enrolled at the University of Cape Town's South African College of Music to study Jazz Performance under the guidance of renowned artist and vocal teacher Amanda Tiffin. As a young performer, he has graced all manner of stages including multiple Red Bull Music Festivals, Rocking The Daisies, 2015's State of the Nation Gala Dinner, the Nelson Mandela Chairman's Recital during the Mandela 100 celebration, and as an opening act for the NBA All Africa Games. Sporting a distinctive personal style, he's attracted the attention of big brands such as H&M, Spree, Woolworths, Ray-Ban, Mini Cooper, Adidas, and Tread&Miller, to whom he has given his likeness to various campaigns.