Sho Madjodzi has lift the South african flag around the world.She is a young Tsonga musician who is coming from a village and make her name known through the world .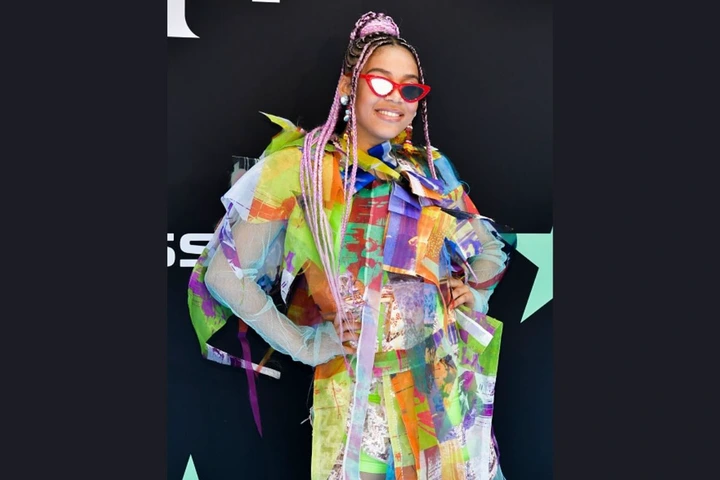 The musician has work very hard despite coming from a poor village he step on all obstacle climbing up as now she has her face in billboard in Times square,New york.He sharing glory with the legends Black Coffe who also his face is in billboard in New York.
Her recent triumph that has the nation in awe,the musician and her dance crew can be seen on a YouTube music's known as Black voice billboard commercial hub Times square,Manhattan.According to YouTube the #Youtube Black voices found aims to celebrate the diverse set of voices on its platform .
"#Youtube Black voices fund is a global,multi year commitment to uplift and grows black creators and artists on our platforms,as well as to produce and acquire new YouTube original programmes,focusing on racial justice and the black experience". they said on their website.
Sho Madjodzi took shared her success with her followers on twitter.
" A Village girl in Times square."sho said
Tweets were flooding in,congratulating their village girl.others expressing themselves on how proud they are for all the work she has done to lift up the flag abroad.