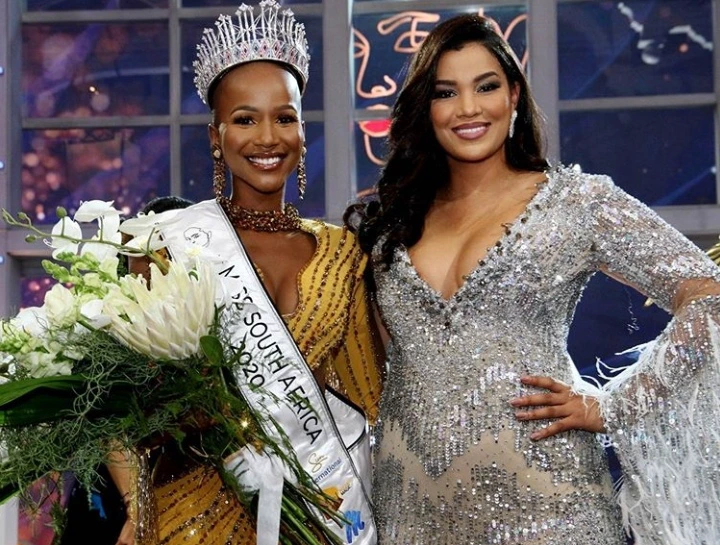 Miss SA 2019 appeared as usual to give up her crown to the newly crowned Miss SA 2020 Shudufhadzo Musida. Former Miss SA Sasha lee was wearing a beautiful body hugging gown. What people noticed was her body and how her belly was showing. Tweeps were convinced she is pregnant some said she was bloated.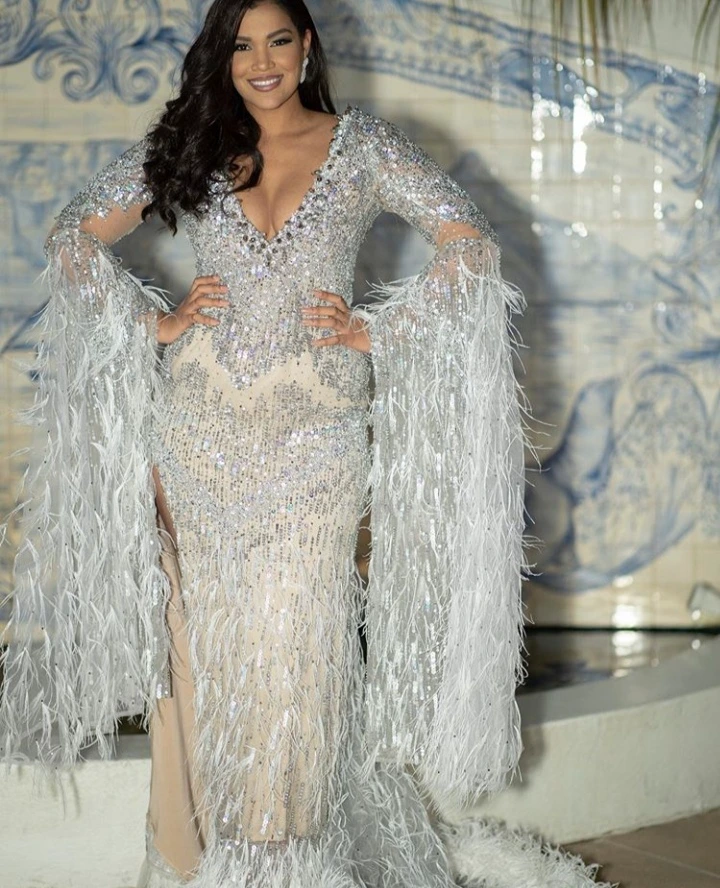 Apparently Miss SA is not suppose to be married yet alone pregnant since she's at full service and fixing the country. The above claims were also published by a well known newspaper that Sasha lee is indeed pregnant mid year 2020.
The Miss SA organization then confirmed that she's that she's not pregnant. In an Instagram live she confirmed that she's not pregnant and that she's comfortable in her own body and skin.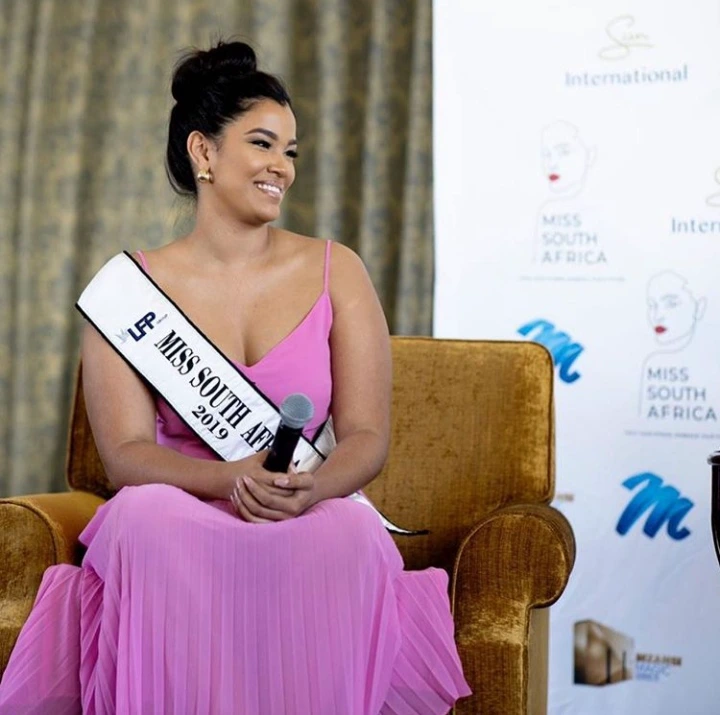 The truth is women go through so much such as fibrosis and endometriosis that might add to a women looking bloated now to add body shaming on top of that is unbelievable especially if it's coming from another woman.