Imagine having a group of people that loves you unconditionally, as they value your existence and want you to do well in life. People that are fully invested in your life and career in a way that they're willing to do anything for you. Looking at the American rapper Moneybagg Yo's birthday, then you will get a glimpse of what it means to have a circle of people that wants you to win. This was visible when the talented rapper celebrated his birth on the 22nd of September, as he was showered with all sorts of gifts. It was reported that Yo Gotti and NLess Entertainment CEO Marcus "Head" Howell has thrown a big stash of cash on Moneybagg Yo's way.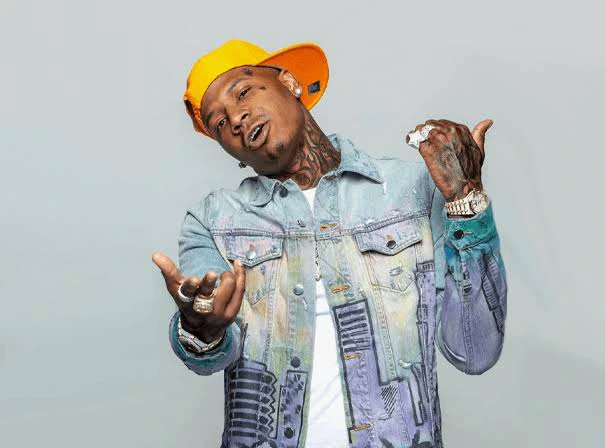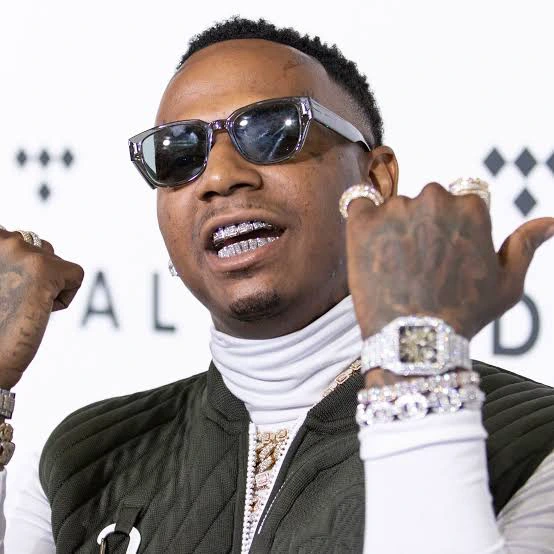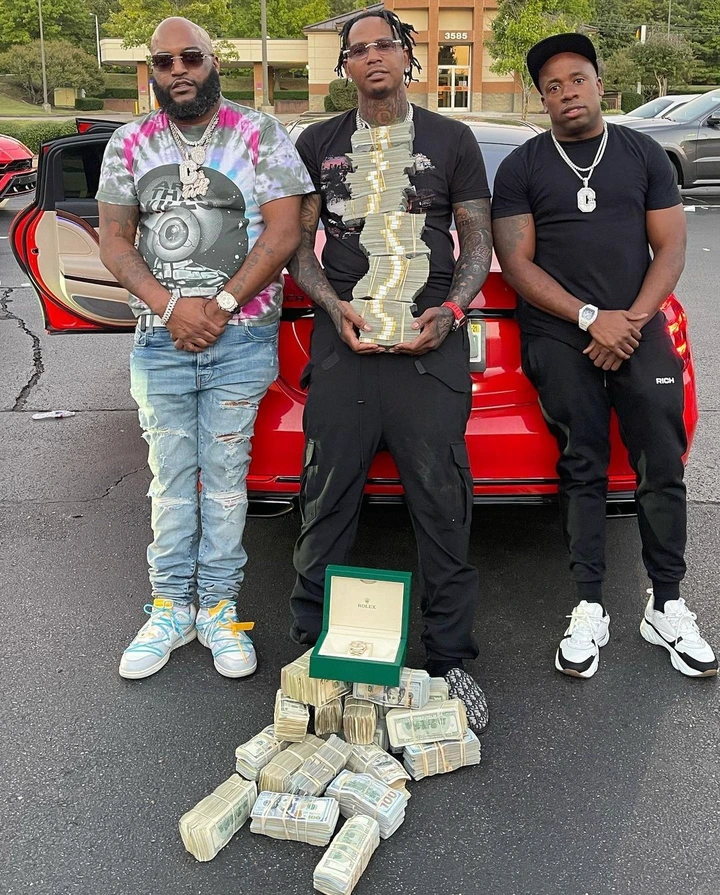 It seems like money is following him like his stage name, and these are happier days for the Memphis-born rapper. The trio posed for photos meanwhile, the Wockesha hitmaker had $1.5 million (R22 009 200)
And a Rolex. Howell wrote a heartfelt post on his social media platform towards Moneybagg Yo to celebrate his birthday and what he has been able to achieve in his life. "Happy Birthday @moneybaggyo we started on this road back in 2016 and every year since I've watched you grow and develop into one of the biggest artists on this planet, as well as one of the greatest people, and that says more about a person than anything," said Howell on his official Instagram page.
It seems like Big Bagg made a massive move by signing to his fellow Memphis rapper Yo Gotti's record label, Collective Music Group, in a joint venture with Interscope Records. He took to his social media platforms to show his gratitude towards his bosses for having his back. "1.5m IN CASH!!!! Dam Ion Know Wat To Say. Preciate Yall N*ggas Bra Best Bagg Day Ever!! @nless_head @yogotti," said the Time Today hitmaker on his official Instagram account.
Source link:
What's your opinion on this? Let's talk about it.
(The pictures are used for illustrative purposes only.)
Date: 23/09/2021
Thank you so much for taking the time to read my articles. Please don't forget to like, comment, share, and follow me on Opera for more captivating news.