Johannesburg- No matter how powerful, rich or influential you are,no matter what status you have but when death strikes, it leaves a huge wound that takes time to heal, sometimes it does not even heal.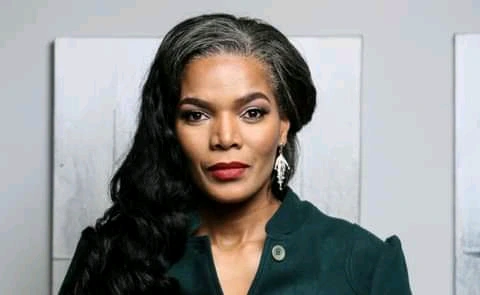 Years can go by but it will never take awat the pain caused by the death of a loved one, always you remember them and when the date of their death arrives, such memories resurfaces and you remember that their souls departed on this day. The date of their death always reminds you that on that day, you lost them for good, it reminds you that it has been another day since they passed away they are not returning back.
You recall of all the good memories you had and every good thing about them comes to light. You are reminded of their meaning in your life and the impact they have had in your life when they were alive. The anniversary of their death reminds you that they are now in another place.
This is exactly what The Queen's actress and executive producer, Connie Ferguson is feeling. The Fergusons Films co founder and businesses woman is going through exact the same emotions I have mentioned above. This date, 25th July will always brings her that memory.
Taking to Instagram, Connie penned a lengthy post, stating that this day, 25th of July, was the one her mom passed on. Today, marks 8 years since her departure to heaven. Connie mentioned that at her death, they were devastated, they did not know what to do or what will happen to them.
In her Instagram post, Connie paid a heartfelt tribute to her. She mentions how her mother was the glue of her family and that she thinks about her everyday.
"My QUEEN, MY MOM, MY ANGEL, Today 8 years ago, you departed this earth. In that moment I just did not know how we were going to cope or survive without the glue that held everything together but the goodness of the Lord has seen us through and continue to be our strength and refuge."
It will be remembered that earlier on this month, Connie lost her brothe, Moses.
In this post about her mother, she said that it comforts her knowing that her late brother is reunited with her mom. Connie continued to say that she thanks for choosing her late mother to be her mother.
"I trust you were there to welcome your firstborn son, Moses Kingdom Masilo with open arms. He has joined our army of angels and it comforts me to know he is reunited with you. Not a day goes by without me thinking about you.
"Your legacy of love is so strong and has become the glue that keeps everything together. I thank God for choosing you to be my mother. I am because you were. Love you Moms."